Russia Gains Full Control of Belarus Gas Pipeline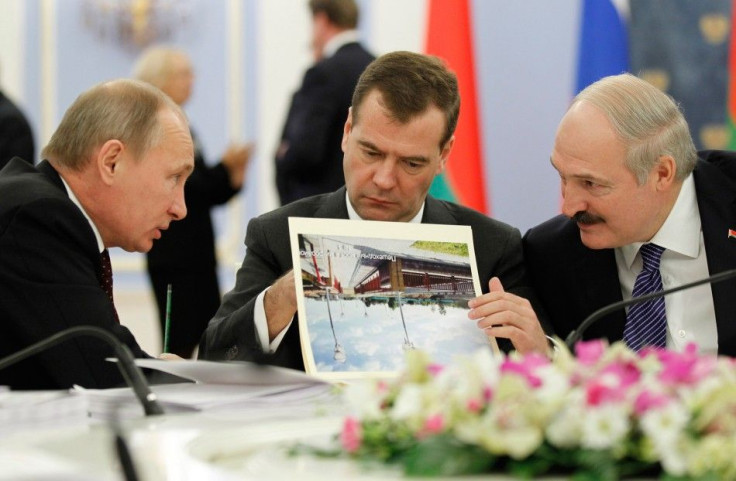 Russia has gained complete control of the gas pipeline network of its impoverished neighbor Belarus in exchange for a multi-billion-dollar bailout.
The pipeline represents a crucial export conduit for Russian natural gas headed for Western European markets. According to media reports, Moscow will have the rights to raise the price of gas in the coming years.
Russian Prime Minister Vladimir Putin signed the agreement with Belarus officials on Friday in Moscow.
Under terms of the agreement, Russia will provide Belarus with a $10-billion loan over a 15-year period to finance the construction of a nuclear power plant. In addition, Moscow will spend $2.5-billion to purchase the remaining half of Belarus' gas pipeline network, Beltranzgaz, that it doesn't already own. This will give Putin total control of the Yamal gas pipeline to Europe.
Also, Putin said that Moscow will reduce the price that Belarus has to pay for gas from $244 per thousand cubic meters to $164 -- less than half the average rate paid by European customers – beginning in 2012.
This is a substantial rebate. It will help to keep at least $2 billion in Belarus, Putin said in a televised address.
At the same time, we agree that the Russian company Gazprom is acquiring the entire 100 percent stake in Beltransgaz -- the gas transport system of Belarus.
BBC reported that the Belarus pipeline accounts for 20 percent of Russian gas that is transported to Europe, with the remainder going to Ukraine.
This is a major issue that will settle our relations with Belarus for years to come and will ensure our energy's unconditional transit through Belarus territory to consumers in Western Europe, Putin said.
Up until now, Belarus, which borders Poland and Russia, had been reluctant to give up its pipeline to Russian interests. Belarus President Alexander Lukashenko, who had previously been a thorn on the side of Putin, has now warmed to Moscow after the European Union and The United State government criticized him for running a repressive regime that stamped out opposition.
Lukashenko even tried to secure a loan from the International Monetary Fund (IMF) to save his isolated country from economic collapse, but was rebuffed when he refused to free political opponents from prison.
He has not only faced a severe economic crisis – the value of the local currently has plunged 65 percent against the U.S. dollar so far this year – but also has contended with rising unrest against his autocratic rule.
© Copyright IBTimes 2023. All rights reserved.