Russia Halts Soyuz Rocket Production Due To Coronavirus Outbreak
KEY POINTS
The COVID-19 outbreak has affected the production of Soyuz rockets in Russia
The number of coronavirus cases in Russia has reached more than 18,000
The outbreak has affected Roscosmos' launch activities
The growing number of COVID-19 cases in Russia has halted the manufacturing of the country's flagship rocket known as Soyuz. Aside from industrial production, the head of Russia's space agency also warned that the ongoing pandemic has also affected launch activities.
The status of the Soyuz rocket's production was confirmed through an English-translated transcript of President Vladimir Putin's videoconference call to the leaders of Russia's space centers. In the call, Putin focused on the current state of Russia's space industry.
The Soyuz program has played a huge role in the advancement of Russia's space agency. For years, the Soyuz rocket and spacecraft have served as the premiere vehicles in transporting crew members to the International Space Station (ISS).
NASA will most likely continue relying on the Soyuz program for transporting astronauts to the ISS until its commercial spaceflight partner SpaceX can safely ferry humans to the station using its Crew Dragon capsule.
However, during a recent videoconference call held by Putin, it was revealed that Russia's space industry had been affected by the coronavirus outbreak in the country. This was confirmed by the statement of General Director Dmitry Baranov of the Rocket Space Center to Putin.
According to Baranov, work on new Soyuz rockets has been suspended since Russia currently has enough rockets at its various facilities worldwide. Despite temporarily stopping the manufacturing process of new Soyuz rockets, Baranov noted that the testing and maintenance procedures for the existing launch vehicles will still continue.
"Regarding the launch vehicles, assembly work on our main carrier, the Soyuz 2 rocket, was suspended because currently we have around 12 launch vehicles at launch sites, and about 40 launch vehicles are stored at the enterprise. Here we have a certain degree of safety," Baranov stated, according to the transcript.
Currently, the number of COVID-19 cases in Russia has reached over 18,000 as of April 13. Dmitry Rogozin, the director of the Russian space agency Roscosmos, warned that the ongoing outbreak in various parts of the world is already affecting launch activities.
According to Rogozin, some of the facilities where Russia's spacecraft are stored cannot transport the vehicles to the launch sites due to the outbreak.
"This problem is rather serious, Mr. President, because the spacecraft we were supposed to launch from our cosmodromes simply cannot arrive in Russia," Rogozin stated.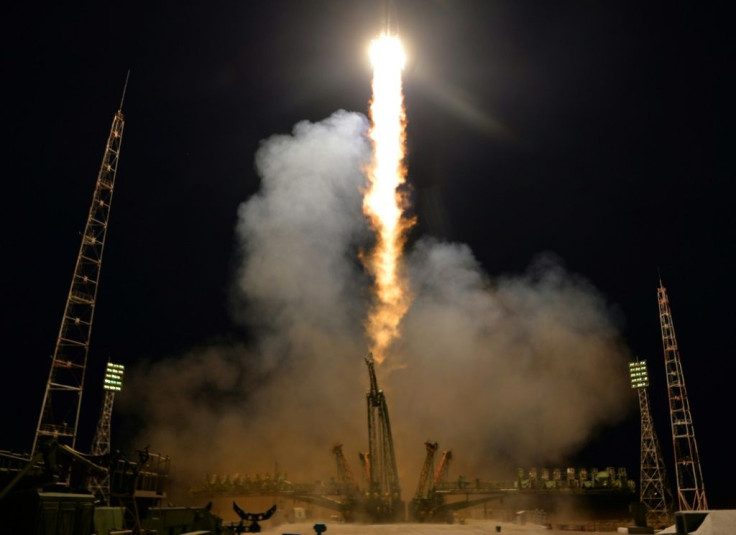 © Copyright IBTimes 2023. All rights reserved.