$750 Million PPE Scam Could Send Atlanta Man To Prison For 20 Years
KEY POINTS
Federal authorities arrested a man attempting to defraud the government
He allegedly promised Veteran Affairs to deliver $750M worth of masks and PPEs
The US Attorney General said they will pursue perpetrators of similar scams
Federal authorities arrested 39-year-old Christopher Parris after he reportedly misrepresented to the Department of Veterans Affairs that he could procure millions of 3M masks for them. He had allegedly claimed that he could secure the face masks and other personal protective equipment (PPE) from local factories when he already knew the orders could not be fulfilled. The Department of Veterans Affairs provides various services, including health care, to American veterans.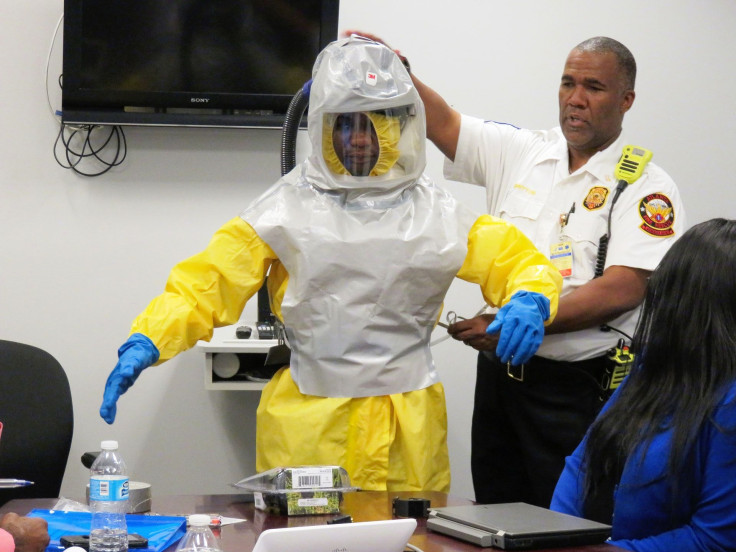 Millions Of Face Masks
At a time when there is an extreme scarcity of face masks and PPE in many parts of the country, Mr. Parris allegedly made some misrepresentations to the federal agency. He reportedly promised he could obtain more than 125 million masks and PPE amounting to approximately $750 million. He claimed that domestic factories could provide the items when he knew it is not possible, especially at a time when masks and PPEs are in high demand.
When COVID-19 started to hit several U.S. states, masks, gloves, gowns, and other PPEs have become very much in demand, particularly from hospitals caring for patients infected with the virus. At present, confirmed cases of coronavirus infection near the two-million mark worldwide at 1,923,280 with 119,587 fatalities. The United States has the highest number of coronavirus infection at 586,377, of which 23,610 have already died.
An Unacceptable Act
Federal officials do not look kindly at scams, particularly those perpetrated during national emergencies. According to U.S. Attorney Timothy Shea for the District of Columbia, it is unacceptable for individuals to defraud anyone, especially those who served this country selflessly.
In a statement, Shea said, "During this time of crisis, fraud or attempted fraud impacting services for veterans, who have selflessly served this country, is unconscionable." Parris will be extradited to the District of Columbia, where he will face trial. It was not reported whether he has already secured the services of an attorney.
Scams Amid A Crisis
Reports say that Parris is facing up to 20 years of incarceration in a federal penitentiary for wire fraud. U.S. Attorney General William Barr has also issued a statement on the matter. He said, "COVID-19 scams divert government time and resources and risk preventing front-line responders and consumers from obtaining the equipment they need to combat this pandemic."
The U.S. Attorney General also promised to vigorously run after fraudsters who try to exploit the COVID-19 crisis to make money. On the part of the Department of Veterans Affairs, Inspector General Michael Missal, he said the agency is committed to protecting taxpayer money. He said, "We are committed to protecting the integrity of taxpayer funds and ensuring the delivery of medical supplies necessary to provide quality healthcare to our nation's veterans, and any attempt to exploit the current global COVID-19 pandemic for personal gain will be dealt with swiftly."
© Copyright IBTimes 2023. All rights reserved.