Russia Plane Crash Update: Metrojet Flight 9268 Investigation Enters Final Stage, Putin Says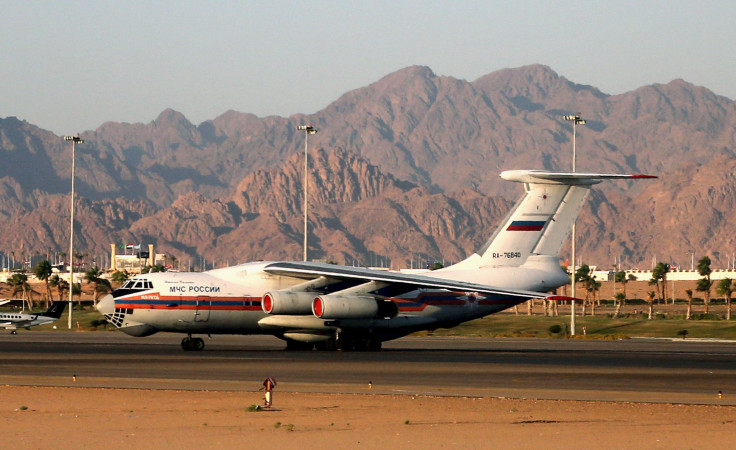 The investigation into what brought down Metrojet flight 9268 over Egypt, killing all 224 people onboard, is nearing the end, said Russian President Vladimir Putin during the G-20 summit Monday, the Moscow Times reported. The U.K. and U.S. said a bomb planted by a terrorist group was a possible cause of the plane's crash, while Russian and Egyptian authorities urged caution and called for the investigation to be completed. "We are at the final stage of studying the materials," Putin said, according to Russian news agency Tass.
An affiliate of the Islamic State group, also known as ISIS, took responsibility for the downing of the plane Oct. 31. The A321 passenger plane was flying from the Egyptian resort area of Sharm el-Sheikh to St. Petersburg. The plane went down approximately 30 minutes after it took off.
Russian began airstrikes in Syria at the end of September. ISIS released a video last week threatening to spill blood in Russia. "The Kremlin will be ours," the Russian-language video said.
It remained unclear when the investigation into the Metrojet would be completed. The head of the Russian presidential administration said in earlier statements that the investigation could take several months to complete.
"I have taken part in the investigation of several aviation disasters before, and I strongly doubt [results will be in] this year," said administration head Sergei Ivanov, according to the Moscow Times.
Egypt has been quick to criticize Western responses to suspend flights and point to terrorism as the cause of the crash. Both Russia and the U.K. have been sending empty planes to Egypt to return their stranded citizens home along with their luggage. Egypt announced it was sending a copy of the black box abroad for sound analysis last week. A sound was heard on the recording before the plane went down, reports said.
Egypt has become a popular vacation destination with Russian tourists in recent years, with approximately 3 million Russians visiting in 2014. The majority of passengers on the plane were Russian citizens along with four Ukrainians and one Belarussian.
© Copyright IBTimes 2023. All rights reserved.
FOLLOW MORE IBT NEWS ON THE BELOW CHANNELS