Russia Planning To Sell Drones To China? The Ptero-GO UAS Used For Surveying Set To Export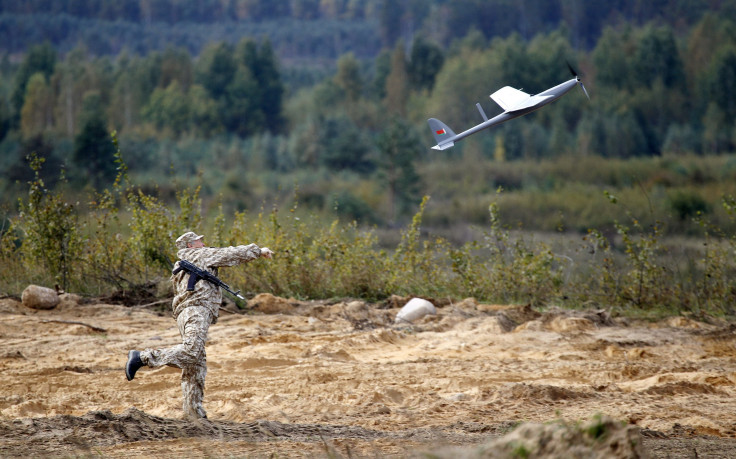 Russian-made drones could soon be flying in China. The Ptero-Go unmanned aircraft system (UAS), made by AFM-Servers of Moscow, is being pitched to foreign buyers, including potential customers in China, the company said Wednesday, as Sputnik News reported. AFM-Servers said the Ptero-Go UAS would not only be used by Russian law enforcement agencies.
Amir Valiev, director general of AFM-Servers, told Sputnik News that the company is in talks with potential buyers in China, Kazakhstan and Mongolia. The company has reportedly seen strong interest from the Asian market.
Sputnik News reported that foreign customers have already ordered six UAS systems, with two delivered last year and two more ready to go out soon. "We have already conducted acceptance delivery tests for the two Ptero-G0 UAS set for delivery to our foreign partners," Valiev told Sputnik News. He declined to say which countries have already received the systems.
The gasoline-powered Ptero-Go takes off from a launcher, specializes in aerial surveys and mapping, and can carry a payload of up to 11 pounds, the AFM-Servers website says. The aircraft can last up to eight hours in the air and cover nearly 500 miles. It can respond to commands from a remote operator or follow a pre-programmed course through an automatic control system.
Some Chinese companies are capable of making advanced drones as well. Popular Science reported in February that Chinese companies are working on -- and perhaps have already flown -- a large drone called the Divine Eagle that could potentially carry out serious military operations. Also based in China is DJI, maker of what is perhaps the most advanced commercial drone -- picture the remote-control drones with four rotors. DJI could be worth $10 billion, CNN reported.
A video posted by AFM-Servers, showing the aircraft being launched, follows below.
© Copyright IBTimes 2022. All rights reserved.
FOLLOW MORE IBT NEWS ON THE BELOW CHANNELS