Is Russia Preparing For War? Nearly 8,000 Troops Have Started Large-Scale Military Exercises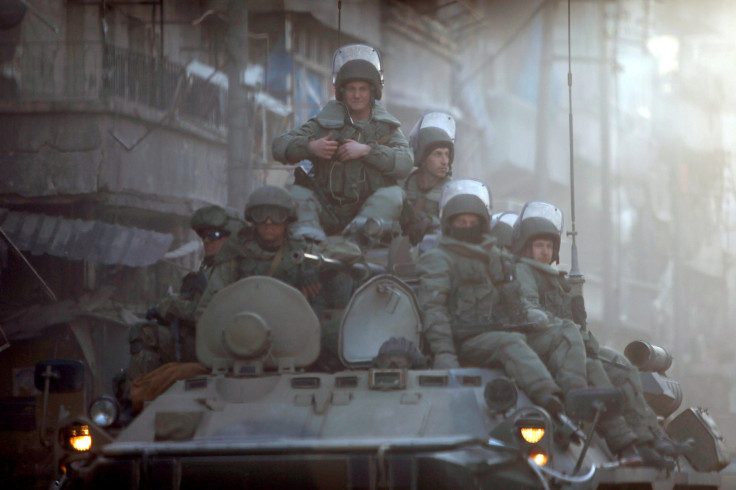 Nearly 8,000 Russian military troops have started participating in air defense drills and other large-scale military exercises, Russia's Eastern Military District spokesman Alexander Gordeev announced Friday to the press.
"Large-scale military exercises of air defense units have started on five biggest training areas of the district namely in the Republic of Buryatia, the Primorsky Territory, the Sakhalin Region and the Amur Region. About 8,000 troops, 1,000 military equipment units and 120 flying units are participating in the drills," Gordeev said.
Russia has been on the collective radar of world leaders amid worry over the country's military strength and likelihood to create conflict. British general and NATO's deputy supreme allied commander Sir Adrian Bradshaw told the BBC Friday that Russia was a threat to other nations.
"There is a very small risk [of military confrontation with Russia] and because the consequences would be catastrophic, we have absolutely got to deal with the risks," Bradshaw said, adding that Russia's political and military reputation made them a threat to worldly alliances like NATO, as well as their alleged interference with the U.S. election.
Information recently emerged that U.S. Attorney General Jeff Sessions had several meetings with Russian ambassador Sergey Kislyak prior to the 2016 election, causing many to speculate whether their interactions played a role in Russia's alleged interference with the race that influenced the win of President Donald Trump. Session recused himself from "any matters related in any way to the campaigns for President of the United States," he said Thursday.
The president responded to the controversy surrounding Sessions, claiming the attorney general was an "honest" person who did not commit any wrongdoing:
"Jeff Sessions is an honest man. He did not say anything wrong. He could have stated his response more accurately, but it was clearly not intentional. This whole narrative is a way of saving face for Democrats losing an election that everyone thought they were supposed to win," Trump said Thursday.
© Copyright IBTimes 2023. All rights reserved.