Russia Ramps Up Military Shipments In Syria As US Shows Signs Of Backing Down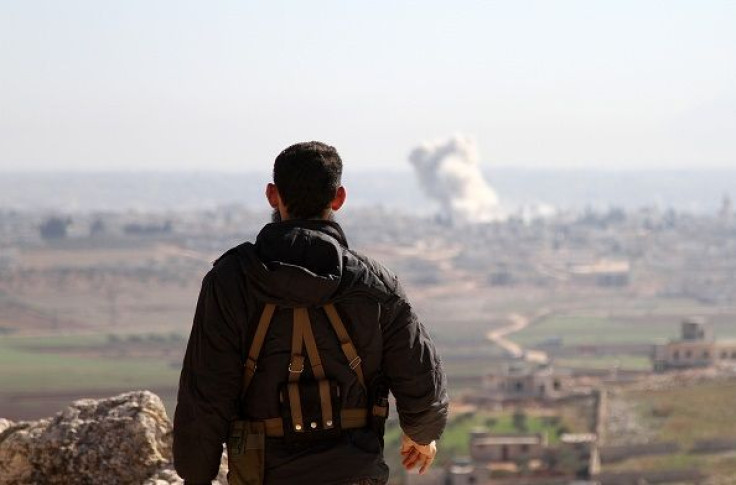 Mehda Kidra, a pediatric doctor in Idlib, Syria, attended to a line of young children, some with missing arms and legs. Like most mornings, his hospital was filled with young boys and girls, some only a year old, who needed surgery. Others needed antibiotics to heal old wounds caused by barrel bombs. Then he heard the aircraft engines circling the city and a series of explosions. More attacks. He continued to treat the young boy on his table. It wasn't until hours later that he found out his wife and 4-month-year-old son had been killed while he worked.
"Every day there are Russian bombings. Sometimes there is one, other times there are 10," said Mohammad Tennari, a doctor in the same hospital as Kidra. "We can't even hold funerals for the people who have died because they target areas where there looks like there are a lot of people gathering."
The recent bombings in Idlib by Russia underscore the desperation of the rebels in the city where a shortfall of U.S. weapons is limiting their ability to protect local civilians. The opposition groups are running out of weapons and ammunition, a rebel fighter told International Business Times. He requested anonymity because he is a high-ranking officer in his opposition battalion and fears for his safety. The rebels were once armed and supported by the U.S., but they have not received weapons in more than a year, he said. Meanwhile, Russia is sending new pilots, planes and ammunition to hubs in the north to aid President Bashar Assad.
"In his final days in the White House, [President Barack] Obama doesn't want to get involved [in Syria]. All he wants to do is reduce the violence through diplomacy," said Mohammad Ghanem, a senior political adviser at the Syrian American Council, a grassroots organization based in Chicago with offices in Washington. Ghanem is an informal adviser to the National Security Council on Syria. "Syria is for the Russians."
The U.S. suspended its program to train Syrian rebels in October, acknowledging the failure of the $500 million campaign. Instead, the Pentagon said it would use the money to send more weapons to rebels fighting the Islamic State group, also knows as ISIS or ISIL, on the ground. But those weapons never reached the rebels, members of Jaysh al-Fatah, an alliance of rebel groups in Idlib, told IBT. The only other military action in which the U.S. is engaging is with the coalition, which is specifically targeting ISIS from the air.
The Pentagon said it is continuing to send "equipment packages" to rebels in Syria. "We'll continue to monitor the situation on the ground and support those local motivated, capable forces that are taking the fight to ISIL," the Pentagon said in an email to IBT. It did not say the U.S. was sending weapons.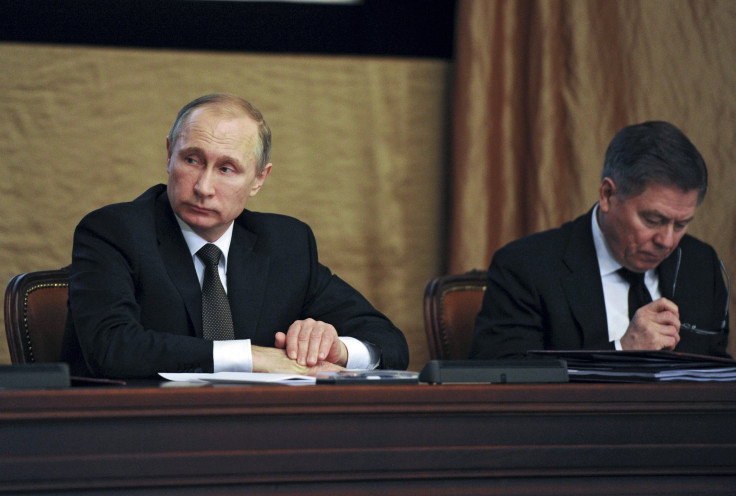 As the conflict in Syria approaches the five-year mark, the U.S. and Russia have agreed to implement a ceasefire that was set to begin Saturday morning, local time. The U.N. Security Council unanimously passed a resolution Friday that backs the deal, effectively ensuring its implementation — at least on paper. It remains unclear if the ceasefire will hold, with the U.S. wary of the Kremlin's moves and promises since its annexation of Crimea from Ukraine in March 2014.
"This commitment allows [Russian President Vladimir] Putin to project an image of a supposedly responsible international actor, committed to peace," said Anna Borshchevskaya, an expert on Russian policy in the Middle East at the Washington Institute for Near East Policy, a think tank, in an email to IBT. "It seems the U.S. is simply unable to come up with a better solution, and is simply disengaging. At this stage at least Russia appears to have won."
Putin addressed the nation on TV this week about the ceasefire agreement, giving his support to the deal that is supposed to see the two sides "work together to ensure effective communications." Kremlin-backed media outlets quickly spun the president's role as key to the agreement, with headlines heralding, "Out to Win: Why Syria Ceasefire Deal is a Huge Victory for Russia"; other outlets questioned a lack of unity in the U.S. government on the issue of Syria during an election year.
The partial ceasefire agreement allows both sides to continue targeting terror groups including ISIS and Jabhat al-Nusra — raising concerns such targets could be used as a veil to continue the status quo. U.S. Secretary of State John Kerry said earlier this month the majority of Russian airstrikes were targeting opposition groups instead of ISIS.
"Judging by statements made by Russian officials … we can say they are very cautious about making any predictions on this deal and they obviously understand this deal is important and both necessary for them and Damascus as well in order to freeze the situation," said Nikolay Kozhanov, an expert on international relations in the Middle East at the Carnegie Center in Moscow. "The Russians have no other choice but to talk, because definitely we do not have enough military or financial resources to allow a force for a long term conflict in Syria."
Civilian Deaths in Syria in 2015 | Graphiq
The U.S. has been spending approximately $11.5 million a day to fight ISIS since Operation Inherent Resolve began in August 2014 with transport, refueling and precision-guided weapons. Russia began airstrikes in Syria at the end of September and daily costs are estimated up to $4 million, figures from IHS Jane's, a defense analysis group, show. The Russian government has not released figures on its expenditures in Syria. Despite Russia's lower spending amid its own domestic economic crisis, in less then five months the Kremlin has altered the dynamic on the ground, reinforcing Assad's regime.
"None of the military actions they have taken in Syria have helped stabilize Syria after five years of brutal civil war that has killed hundreds of thousands and displaced millions. And none of the billions they have spent propping up Assad has made the Russian people any more secure, or helped a struggling Russian economy. This is a moment of truth for Russia," the State Department said in an email statement to IBT.
Russian officials have been critical of U.S. statements about a possible plan B scenario if the ceasefire fails to hold, calling such discussion a "dangerous trend."
"The skepticism is warranted because we have had recent experience with Russia not observing ceasefires in Ukraine, so the idea that they are suddenly now going to get religion on ceasefires, to take that approach is not wise," said Evelyn Farkas, a senior nonresident fellow at the Atlantic Council and former top Pentagon policy official on Russia and Ukraine. "It is good to be wary and as far as plan B, responsible governments should have B plans if possible."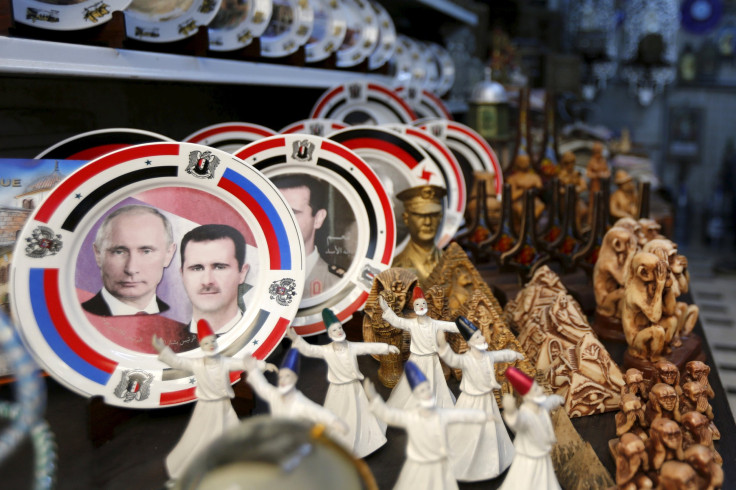 What a plan B would look like remains unclear, with Kerry dropping hints of a partition in Syria but not explicitly endorsing the idea.
"If you have diplomacy on its own in the face of Putin, you get another Crimea," said Ghanem, the adviser at the Syrian American Council. "Diplomacy needs to be backed up by consequences."
Despite talks of a ceasefire, Russian bombings so far have not slowed, Tennari, the doctor from Idlib said. This week they have intensified, shelling civilians not only in Idlib but in Aleppo province as well. Tennari's hospital is one of the only operational medical facilities in Idlib since a Doctors Without Borders hospital was decimated by airstrikes last week. Tennari said he and Kidra are overwhelmed with patients who need medications that are not always in stock.
"Right now we have enough supplies because a van just came to distribute medication the other day. But if the bombing is intense in Aleppo, the buses can't always get through to us," Tennari said. "My family is still living here because we don't want to leave. This is our home. Why would we ever want to leave our home?"
© Copyright IBTimes 2022. All rights reserved.
FOLLOW MORE IBT NEWS ON THE BELOW CHANNELS