Russia Says Advancing Near Bakhmut In East Ukraine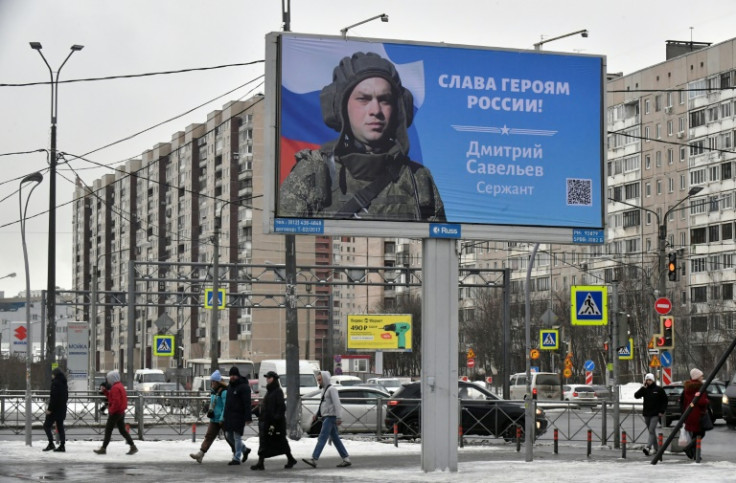 Moscow said Tuesday that Russian forces were advancing towards Bakhmut and Vugledar, two key centres of fighting in the eastern Donetsk region of Ukraine, now the flashpoint of Russia's intervention.
The comments come after Ukrainian President Volodymyr Zelensky warned last week his forces would keep fighting for "fortress" Bakhmut as long as possible but urged the West to send more weapons so they could hold the city.
"Military operations are at the moment progressing with success in areas around Vugledar and Artemovsk," Russian Defence Minister Sergei Shoigu said during a meeting with defence officials, using the Russian name for Bakhmut.
He also listed seven other settlements in Donetsk that Russian forces had recently "liberated," including the salt-mining town of Soledar that came under Russian control in January.
Bakhmut -- just south of Soledar -- is a battered town whose population has almost entirely fled.
Months of heavy fighting has made it the longest-running battle of Russia's nearly year-long Ukraine offensive.
Its capture would offer a gateway for Russian forces to continue their advance into Donetsk -- territory that Moscow is determined to capture as a military priority.
The Russian-installed mayor of the Donetsk region's main city, also called Donetsk, said five people had been killed by Ukrainian shelling earlier Tuesday.
Zelensky last week urged Western countries to speed up deliveries of weapons pledged to Ukraine -- particularly long-range missiles -- so his forces can fend off Russian advances there.
Near Yampil, north of Bakhmut in the Donetsk region, Ukrainian serviceman Sergiy Solomon told AFP he was concerned about their stockpiles of arms and rumours of a looming Russian offensive.
"The Russians have tanks, armoured personnel carriers and Grads (rockets), everything you can think of," the 31-year-old former builder said.
"We have equipment but not a lot of munitions," he added.
Ukraine has recently received guarantees from several Western countries that they will send modern tanks. Washington has also said it will soon dispatch missiles that can punch deeper into Russian held territory.
Kyiv is also appealing for modern fighter jets to gain air superiority.
Shoigu however warned on Tuesday that military aid delivered to Ukraine from its backers would only make the situation on the battlefield more difficult.
"The US and its allies are trying to drag out the conflict as long as possible. To do this, they have begun supplying heavy offensive weapons (to Kyiv) and openly calling on Ukraine to seize our territories," Shoigu said.
"Such steps draw NATO countries into the conflict and could see it escalate unpredictably," he added.
The recent battles around Bakhmut have been described by both sides as among the most costly and bloody of the last year.
Russia's Wagner mercenary group has claimed to have spearheaded the assault both for Soledar and Bakhmut. Waves of recent recruits are overwhelming Ukrainian defensive lines held by fewer troops.
Wagner's boss Yevgeny Prigozhin this week said he had been onboard a fighter jet that had bombed Bakhmut.
"All maximum measures are being taken to prevent this from happening," he said, adding that: "for now, Bakhmut is holding on."
Before Russia sent troops to Ukraine, the town had an estimated population of around 70,000 and was known for its sparkling wine and salt production.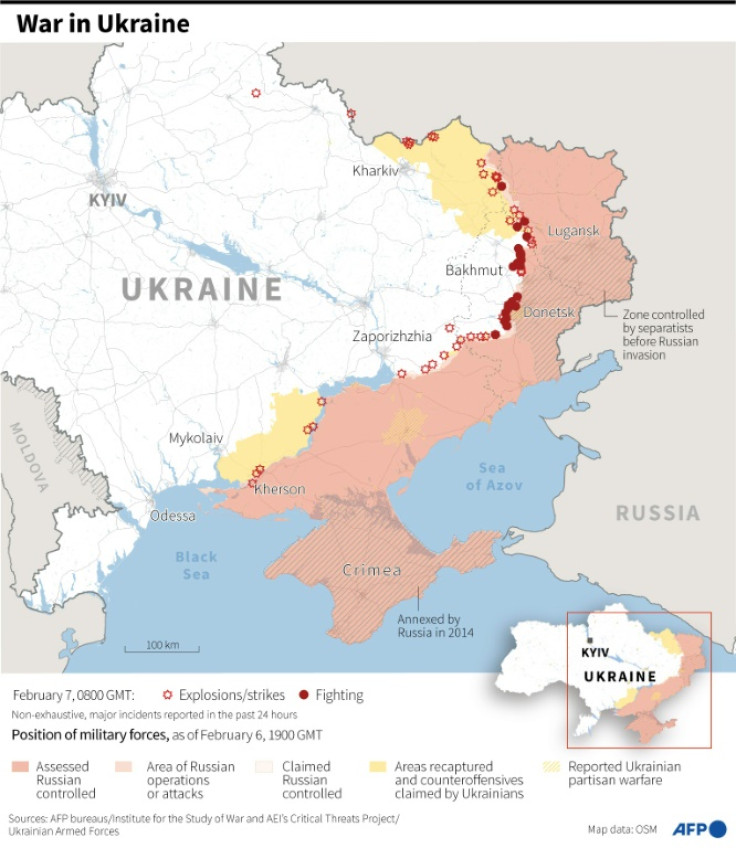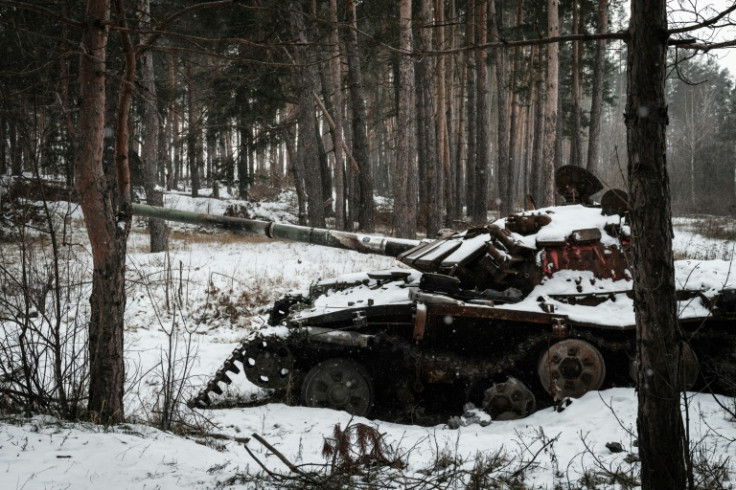 © Copyright AFP 2023. All rights reserved.