Russia Space Head Calls Elon Musk 'Little Devil', Slams Him For Putin Challenge
KEY POINTS
The Roscosmos director quoted a fairytale by Russian poet A.S. Pushkin
Musk challenged Putin to single combat over Ukraine
Musk has been vocal about his support for Ukraine amid the invasion
The head of Russia's space agency Roscosmos has slammed Tesla CEO Elon Musk for challenging Russian President Vladimir Putin to single combat amid the invasion of Ukraine.
In a tweet, Roscosmos director general Dmitry Rogozin called Musk a "little devil" and quoted a fairytale by Russian poet A.S. Pushkin. The poem, titled, "The Tale of the Pope and of His Workman Balda," was about a lazy Russian orthodox priest who hires a simpleton as a cheap laborer. The laborer, however, ends up outsmarting the priest and driving him insane.
"You, little devil, are still young. You are weak to compete with me, it would only be a waste of time. Overtake my brother first," Rogozin wrote.
The Roscosmos director general's tweet comes after Musk on Monday tagged the Russian president's official Twitter account and challenged him to a fight with Ukraine being the wager.
"I hereby challenge Владимир Путин [Vladimir Putin] to single combat," Musk wrote. "Do you agree to this fight?"
The Tesla CEO and SpaceX founder has been vocal about his support for Ukraine amid the war, even going as far as to share a video of him speaking with Ukrainian President Volodymyr Zelensky, according to Bloomberg News.
Since Russia launched its invasion of Ukraine on Feb. 24, Musk has given Ukrainian officials access to Starlink's internet systems. He also noted that more terminals were en route to Ukraine. Starlink's systems would allow people to do video calls, play online and stream.
The Tesla CEO also said his company would pay the wages of Ukrainian employees who were drafted to join the fight against Russia. The payments would last for up to three months. There are approximately 5,000 Tesla workers in Ukraine.
"For any Tesla employees who is a Ukrainian national and has been asked to return to Ukraine for active duty as a reservist, we will maintain their employment and salary for 3 months, with a view to assessing after this period as needed," a company email said.
The company will reassess the situation of their employees and the Russia-Ukraine conflict after three months to determine the next course of action.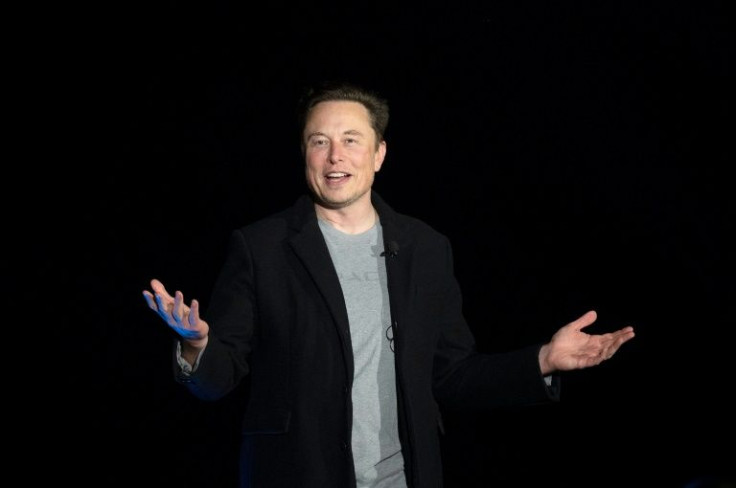 © Copyright IBTimes 2022. All rights reserved.
FOLLOW MORE IBT NEWS ON THE BELOW CHANNELS