Russia: Third Countries Are Training Syrian Rebels In Chemical Weapons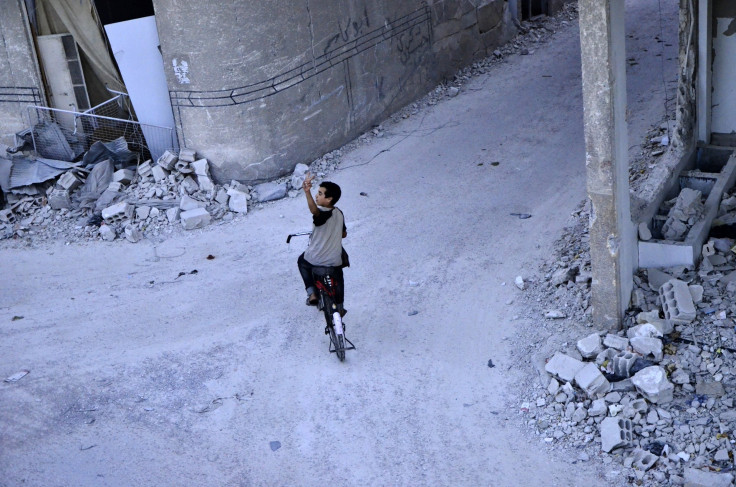 Russia is charging that Syrian rebels are being trained in chemical weapon use in Afghanistan, in an attempt to put false blame on the Syrian government.
"Not so long ago, information emerged that third countries have been illegally using regions of Afghanistan not under Kabul's control to train rebels to fight against the Syrian regime, including by training them in the use of deadly chemical substances," Foreign Minister Sergei Lavrov told reporters Friday, Agence France-Presse reported.
Lavrov, cited reports that a number of countries are training Syrian rebels -- especially those with links to al Qaeda, and that the militants are planning terrorist attacks in Iraq as well.
"Some reports indicate that al-Nusra Front is planning to smuggle toxic compounds and relevant specialists into Iraqi territory to stage terrorist attacks there this time," Lavrov said, according to an RT report on Friday.
The foreign minister did not specify which countries were involved in the training or the source of the reports.
Al-Nusra, a powerful combat wing of the Syrian rebels, are alleged to have direct links with al Qaeda groups operating in Iraq, and several countries, including the U.S., have designated the group as a terrorist organization.
Lavrov's allegations come as the world's chemical weapon watchdog is conducting chemical disarmament operations in Syria, based on a United Nations resolution, after an U.N. experts team found chemical weapons were used in an attack at Damascus suburbs that killed more than 1,400 in August.
The Syrian government and its ally Russia claim rebel forces carried out the Aug. 21 attack in the Ghouta area, near Damascus, while U.S. and other Western powers blame Assad's government for the chemical strike.
Lavrov, who spoke to media after a meeting with Kuwaiti Foreign Minister Mohammad Sabah Al-Salem Al-Sabah, warned against provocations aimed at disrupting the chemical disarmament process in Syria.
"We are standing for conducting the work in a precise manner in accordance with the roadmap and without any hindrances. We warn against any possible provocation," Lavrov said, according to RT's report.
Earlier, Russian diplomatic sources had claimed that the sarin attack was executed by Saudi Arabian intelligence, with support from an Islamist militant group operating in Syria.
© Copyright IBTimes 2023. All rights reserved.