Russia Threatens Nuclear Attack On Poland If This Happens
KEY POINTS
Polish ex-foreign minister Sikorski suggested that the West should arm Ukraine
Radoslaw Sikorski is provoking a nuclear conflict in the center of Europe: Volodin
Volodin said the nuclear attack will likely destroy the European continent
Russia could wage a nuclear attack on Poland should it continue a plan to supply arms to Ukraine amid the war, a high-ranking Kremlin official said.
Viacheslav Volodin, the Head of the State Duma of the Russian Federation, recently threatened a possible nuclear conflict that will destroy the European continent should Poland continue with Polish former Foreign Minister Radoslaw Sikorski's suggestion of providing nuclear weapons to Ukraine for use in the war.
"Sikorski is provoking a nuclear conflict in the center of Europe. He doesn't think neither about the future of Ukraine nor about the future of Poland. In case his suggestions are fulfilled, these countries will cease to exist, as will Europe as well," Volodin said in a post on his Telegram channel. "Sikorski and the like are the reason why Ukraine must not only be set free from the Nazi ideology but also be demilitarized, securing the nuclear-weapon-free status of the country."
The Head of the State Duma of the Russian Federation also advised the former foreign minister to undergo a psychiatric evaluation and be locked up in his house for his suggestion.
Russia's latest threat of a possible nuclear war comes after Sikorski, who is currently serving as the European Parliament Deputy for Poland, suggested that the West should arm Ukraine with nuclear weapons. During a recent interview, Sikorski argued that Russia broke the terms of the Budapest Memorandum on Security Assurances. The 1994 bill guaranteed the integrity of Ukraine's borders and sovereignty. Russia was one of the guarantors until it launched the invasion of Ukraine on Feb. 24.
"Russia has violated [the Budapest] memorandum and therefore the West can give Ukraine the opportunity to defend its independence," he said.
The threat also comes after Russia's Foreign Minister Oleg Tyapkin on Saturday said Moscow will "neutralize" potential threats to its security following a build-up of NATO forces in Poland.
"A response, as always, will be proportionate and appropriate, intended to neutralize potential threats to the security of the Russian Federation," Tyapkin was quoted as saying by Interfax.
Tyapkin also noted that the Polish government has increasingly pushed for the deployment of NATO troops in its territory over the recent years.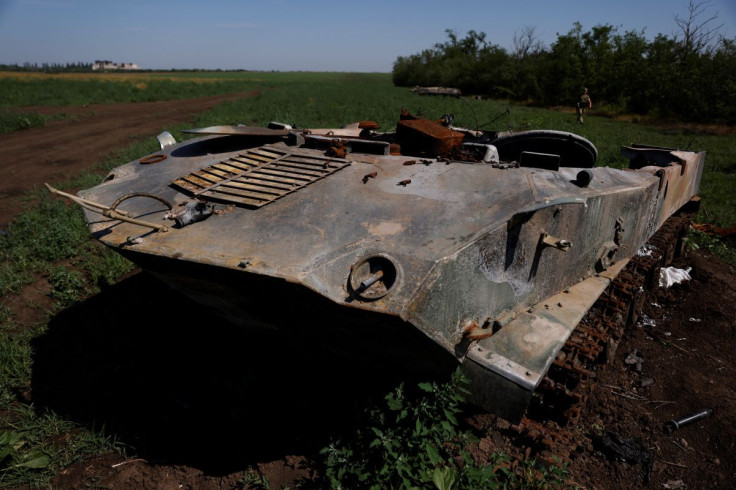 © Copyright IBTimes 2023. All rights reserved.
FOLLOW MORE IBT NEWS ON THE BELOW CHANNELS