Russia Ukraine Conflict: Moscow Launches Land, Air And Sea Drills Simultaneously In Crimea For First Time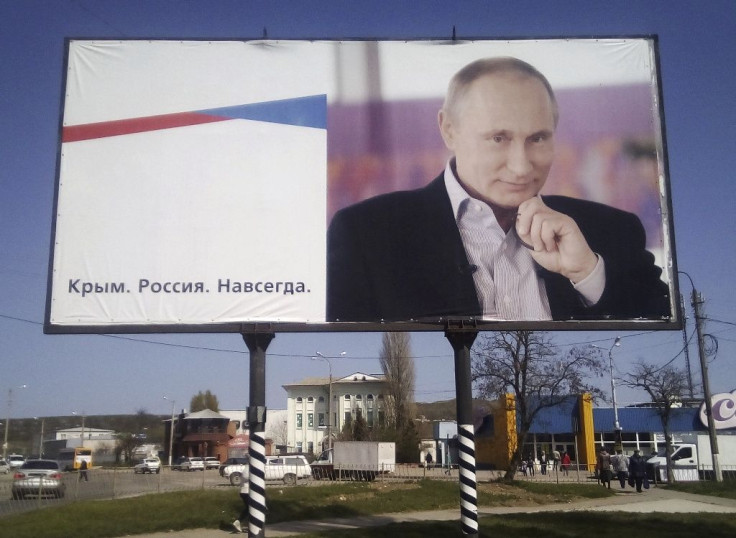 Russia has launched land, air and sea drills in annexed Crimea Monday, in a coordinated training exercise, which involve thousands of troops, making it the first time in Russia's history to have launched three large airborne units simultaneously, officials said Tuesday. The Russian military has launched the exercise at the Opuk training range, in Crimea, Sputnik International reported.
The drills involved over 2,500 airborne personnel and about 600 units of military hardware, Airborne Forces commander Col. Gen. Andrei Serdyukov said. As a part of Airborne Forces' large-scale drills in Crimea, about 300 paratroopers from Russia's Novorossiysk air assault division, landed onto it from Black Sea Fleet warships, according to Sputnik International.
Read: Know All About Crimea, The Territory Russia Annexed From Ukraine
Despite objections from Western countries over Russia's annexation of Ukrainian territory, Crimea, which is seen as a blatant breach of international law, Moscow continues to hold its military drills in the peninsula.
"For the first time in the history of the Russian Army within the framework of Airborne Forces exercises, three of our divisions were simultaneously alerted and partially deployed in Crimea with authorized weapons and materiel," Serdyukov said. He pointed out that the primary reason behind such a massive drill in Crimea is the increasing terrorist threat. He said that airborne units would also practice "resolving crisis situation in different parts of the world, Sputnik International reported.
Meannwhile, NATO has expressed its concerns over it not being informed of the exercise and also call it illegal. NATO spokesman, Oana Lungescu, said: "Any Russian military exercises in occupied Crimea are illegal under international law as they do not have the consent of the Ukrainian government," according to the Independent.
Crimea was annexed from Ukraine by Russia in 2014. Before Russia annexed it, Crimea acted as a semiautonomous territory of Ukraine with its own parliament. When 97 percent of Crimean residents expressed their wish to join Russia in referendum vote polling in 2014, President Vladimir Putin said the substantial figure showed Crimea was an "inalienable" portion of Russia.
© Copyright IBTimes 2023. All rights reserved.