Russia US War? Moscow Diplomats Expelled From United States, Sanctions Announced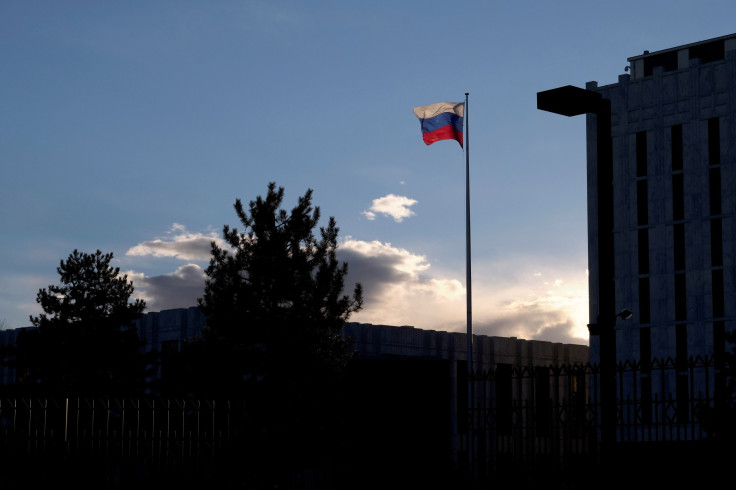 Washington expelled 35 Russian diplomats from U.S. soil Thursday and closed two major Moscow-controlled compounds in New York and Maryland, as tensions between the two superpowers escalated after Obama accused the Kremlin of interfering in the presidential election.
The diplomats were given 72 hours to leave the U.S. and authorities would begin blocking access to official Russian compounds in New York and Maryland beginning noon Friday, an unnamed U.S. official told Reuters. The official claimed the actions were in response to Russia's treatment of U.S. diplomats.
"These actions were taken to respond to Russian harassment of American diplomats and actions by the diplomats that we have assessed to be not consistent with diplomatic practice," the official said.
The move comes as President Barack Obama announced new sanctions against Moscow in response to allegations that the Russian government was behind a series of massive hacks that revealed private information within the E-mails of top Democrats. Obama had previously told Russia to "cut it out," but Friday's actions were his most aggressive yet.
"All Americans should be alarmed by Russia's actions. In October, my Administration publicized our assessment that Russia took actions intended to interfere with the U.S. election process," Obama said. "These data theft and disclosure activities could only have been directed by the highest levels of the Russian government. Moreover, our diplomats have experienced an unacceptable level of harassment in Moscow by Russian security services and police over the last year. Such activities have consequences."
House Speaker Paul Ryan called the sanctions "overdue," adding, "it is an appropriate way to end eight years of failed policy with Russia."
The Department of State and FBI also released a 13-page report entitled "Grizzly Steppe," that the agencies say prove Russia's responsibility for the cyber attacks. The documented detailed various methods and practices allegedly used by the hackers and urged organizations to boost their security.
Relations between Washington and Moscow declined significantly during Obama's administration with the two governments often clashing on major foreign policy issues such as the conflicts in Ukraine and Syria. President-elect Donald Trump has criticized Obama for pursuing economic action against Russia, the policies of which he has often expressed support for. Trump, who takes office Jan. 20, voiced his skepticism of the CIA and FBI's investigations that concluded Russia was behind the hacks and said that the sanctions were misguided.
"I think we ought to get on with our lives," Trump said Thursday. "I think that computers have complicated lives very greatly. The whole age of the computer has made it where nobody knows exactly what's going on."
The Russian foreign ministry said that the new sanctions would further damage ties between Russia and the U.S., while Russian state media outlet RIA referred to the move as the 'death throes of political corpses.'
© Copyright IBTimes 2023. All rights reserved.