Are Sanctions Effective? US Considers Economic Action Against Russia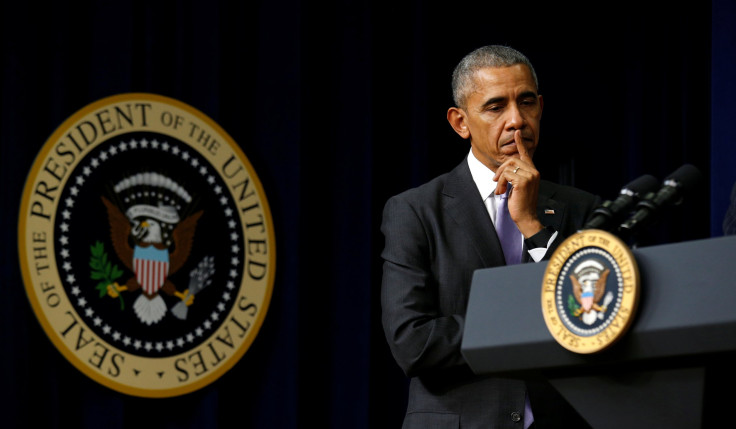 The administration of President Barack Obama was reportedly preparing fresh sanctions against Russia on Thursday after the CIA and FBI accused Moscow of electronically interfering with the U.S. presidential election.
Russia already faces sanctions from Washington and other Western nations over accusations of Kremlin meddling in Ukraine's affairs and the annexation of the former Ukrainian territory of Crimea in 2014. The U.S. also maintains full or partial embargoes on at least 25 other countries around the world. The use of economic sanctions is widely seen as a diplomatic alternative to warfare and a political tool intended to apply pressure on delinquent governments, but its effectiveness has been questioned by experts.
Among the recent targets of the U.S.' harshest sanctions were Cuba, Iran, North Korea, and Syria. The U.S. initially supported Fidel Castro's 1959 revolution against former U.S. ally Fulgencio Batista, but cut off all ties to the island in response to the Cuban leader's socialist economic reforms. Accusations of developing nuclear weapons and supporting international terrorism put Pyongyang and Tehran on the list. The Syrian government, which had previously been subject to U.S. sanctions, further fell out of favor with Washington when large demonstrations erupted against Syrian President Bashar Assad in 2011 and the Obama administration sided with armed opposition forces.
"We want to go after the things driving the war machine: money, airplanes, spare parts, oil," Rep. Eliot Engel, the head Democratic on the House foreign affairs committee, said last month after a successful vote to implement new sanctions on the Syrian government.
While sanctions have been known to affect the citizens of these countries, the impact they've had on their leadership has been difficult to measure. Many of the governments affected by U.S. sanctions were still in power and have stuck to the policies that Washington deemed adversarial. Others have come to the table based on the removal of sanctions. Obama made history when he restored diplomatic relations with Havana last year and took steps to end Washington's embargo on the communist island nation. Obama's landmark nuclear treaty with Iran, which lifted U.S. sanctions on Tehran, was also widely viewed as a diplomatic victory.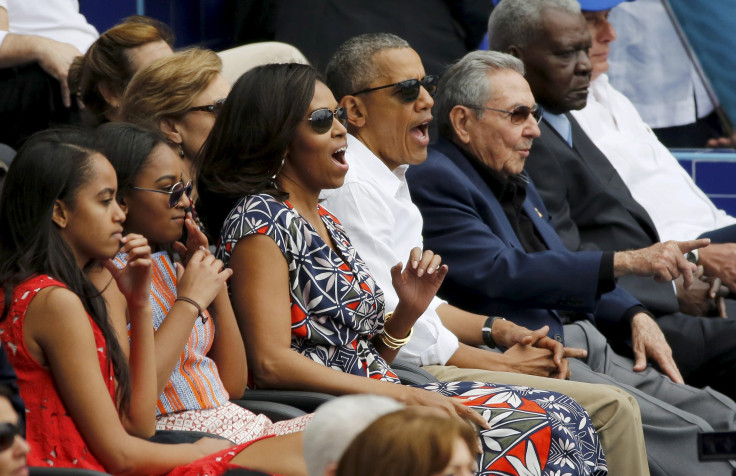 Iran agreed to limit its nuclear program in exchange for renewed access to billions of dollars in frozen assets, but maintained it had never planned to pursue nuclear weapons in the first place. As sanctions began to lift, Iran also joined Russia in bolstering its support for the Syrian government. Assad, despite being the target of U.S. sanctions, enjoyed his most successful year since the conflict in Syria began largely thanks to direct intervention from two other nations on the U.S. sanctions list.
Disagreements over the conflicts in Ukraine and Syria have already brought U.S.-Russia relations to one of its lowest points since the Cold War. Side effects of the falling out between the U.S. and Russia manifested themselves in massive military escalations in Europe by both Russia and NATO, the latter of which the U.S. is by far the largest financial supporter. The European Union was mostly united in its initial support of sanctions against Russia for its foreign policy, but regional heads of state have too begun to ponder the effectivity of this tactic.
If Obama does decide to implement sanctions against Russia, they would come in his administration's final days, raising uncertainty about their future. Obama's successor, President-elect Donald Trump, has routinely expressed his support for Russia's policies and even declared himself a potential ally in Moscow's fight against the Islamic State group and jihadist groups in Syria. Trump takes office Jan. 20 and has both denied Russian interference on his behalf during the election and criticized Obama for reportedly seeking new sanctions against Moscow.
© Copyright IBTimes 2022. All rights reserved.
FOLLOW MORE IBT NEWS ON THE BELOW CHANNELS