Russia Victory Day Parade: Who's Attending And Who Isn't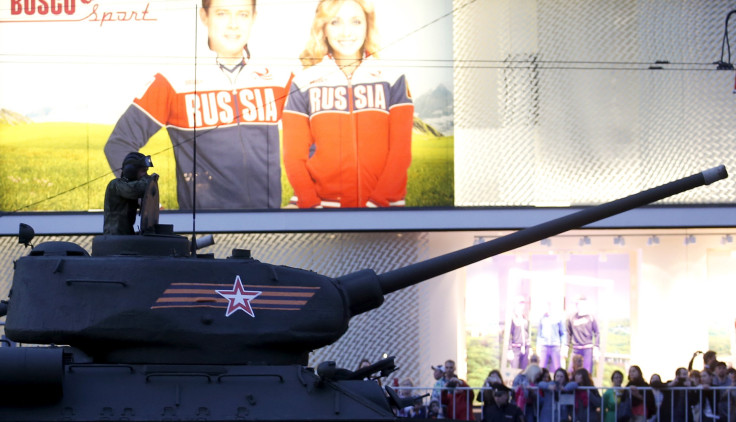 Russia's 70th anniversary commemoration of the Soviet victory in the Great Patriotic War, known in the West as World War II, is set to be a massive spectacle, but the list of international guests is steadily shrinking. Russian President Vladimir Putin invited 70 world leaders to attend the May 9 Victory Day parade in Moscow, but a number have declined over the situation in Ukraine. Kim Jong Un just pulled out of what would have been his first official trip abroad as supreme leader of the Democratic People's Republic of Korea to attend to "internal affairs" in the Hermit Kingdom, Kremlin spokesman Dmitry Peskov said on Thursday.
So who's left on the guest list? The list has been fluid, with some prospective attendees still undecided and others backing out. In all, Peskov said on Thursday that 30 heads of state, prime ministers and leaders of international organizations confirmed their participation out of Russia's list of 68 invitees, although not all will attend the May 9 parade.
Besides Brazilian President Dilma Rousseff, the leaders of the BRICS states (Brazil, Russia, India, China and South Africa) have confirmed they will attend the May 9 procession, which will reportedly feature 2,000 pieces of military hardware and nearly 80,000 troops and will include the first official appearance of Russia's state-of-the-art Armata T-14 battle tank. Rousseff hasn't yet decided, so she may make a late-game decision next week.
The leaders of Bosnia and Herzegovina, Iceland, Macedonia, Montenegro, Serbia and Norway have confirmed their participation "in various formats," Russian Foreign Minister Sergei Lavrov said in March. He added that Russia is "expecting" Slovakian Prime Minister Robert Fico. Cyprus confirmed a delegation, and Greek President Prokopis Pavlopoulos confirmed he would personally represent Greece in Moscow on Victory Day. Czech President Milos Zeman originally accepted his invitation, but he changed his mind after taking some heat from the Czech public. All other European governments have either declined or have not yet made a decision. Russia accuses the U.S. of pressuring European states to not attend.
Belarusian President Alexander Lukashenko turned down his invitation so as to celebrate the end of WWII in his capital, Minsk. Russia plans to send troops and equipment to join the Belarusian festivities. Lukashenko noted that even though he declined the invitation, he was strongly against the decision of many Western leaders to decline on political grounds over the crisis in Ukraine. NATO alleges that Russia is actively fighting the Ukrainian government on behalf of pro-Russian separatists seeking autonomy for two regions in the eastern part of the country.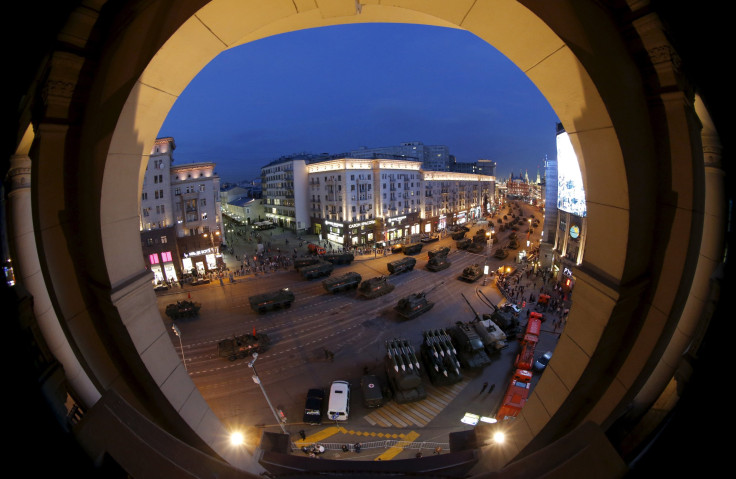 Besides South Africa, there are seven African states sending delegations: Tanzania, Somalia, Liberia, Guinea, Burkina Faso, Lesotho and Mauritania. In the Asia-Eurasia region, Armenia, Azerbaijan, Tajikistan, Uzbekistan and Kyrgyzstan -- all former Soviet states -- will send their heads of state. They will be joined by Vietnamese and Mongolian heads of state.
Cuba is so far the only American state to confirm its attendance, which is no surprise considering the close ties the communist state had with the Soviet Union and continues to have with Russia. In March, Lavrov added that the heads of the Council of Europe and Unesco will attend. A full list of attendees is expected in the next few days.
© Copyright IBTimes 2023. All rights reserved.