Russia vs. Ukraine War Will Be 'Biggest' In Europe Since 1945: Johnson
KEY POINTS
Johnson added that a war would lead to the loss of many human lives
US officials say Russian commanders have already given orders to attack Ukraine
French President Macron is still working to discuss a possible ceasefire with Russian President Putin
Europe could see its biggest war in over seven decades if Russia launches an invasion of Ukraine, British Prime Minister Boris Johnson said.
Speaking in an interview with BBC's Sophie Raworth, the prime minister said there are signs that Russia has already begun its plan of invading Ukraine, adding that an invasion could lead to many deaths.
"All the signs are that the plan has already in some senses begun," Johnson said. "People need to understand the sheer cost in human life that could entail."
"I'm afraid to say that the plan we are seeing is for something that could be really the biggest war in Europe since 1945, just in terms of sheer scale," he added.
The latest reports from U.S. intelligence suggested that Russian commanders have already given orders to attack Ukraine, a source with knowledge of the reports told CNN. However, they also warned that the orders could be misinformation aimed at confusing and misleading the U.S.
President Joe Biden, however, believes Russia has already "made the decision" to invade the country. U.S. Defense Secretary Lloyd Austin also said Russian forces are now moving into the positions needed to launch an attack on Ukraine once the orders are given.
Johnson's interview comes as thousands of people flee Ukraine amid the firing of mortars, artilleries and rocket-propelled grenades along the front line. Ukrainian officials have attributed the shellings to Russian-backed separatists, who have asserted that Ukraine was planning to attack the territory they control.
Adding to concerns of invasion was a dramatic display of ballistic and cruise missiles by the Kremlin on Saturday, an exercise that was presided over by Russian President Vladimir Putin, according to The New York Times.
It is unclear if and when Russian forces would march into Ukraine. However, Putin and French President Emmanuel Macron spoke by phone on Sunday and agreed toward discussing a possible ceasefire. Ukrainian President Volodymyr Zelensky, who Macron called shortly after his talk with Putin, said he will respect any possible ceasefire, the Élysée Palace said in a statement.
White House press secretary Jen Psaki confirmed Sunday that Biden has agreed "in principle" to a summit with Putin in a push for diplomacy. The meeting is set for later this week if an invasion does not take place.
"President Biden accepted in principle a meeting with President Putin following that engagement, again, if an invasion hasn't happened. We are always ready for diplomacy," Psaki said.
More than 150,000 Russian troops are estimated to be encircling Ukraine on three sides. Attack helicopters, ground-attack aircraft and fighter-bomber jets were also captured moving to forward locations, according to satellite images from Maxar Technologies. Russia has continued to insist that it has no plans to launch an invasion of Ukraine.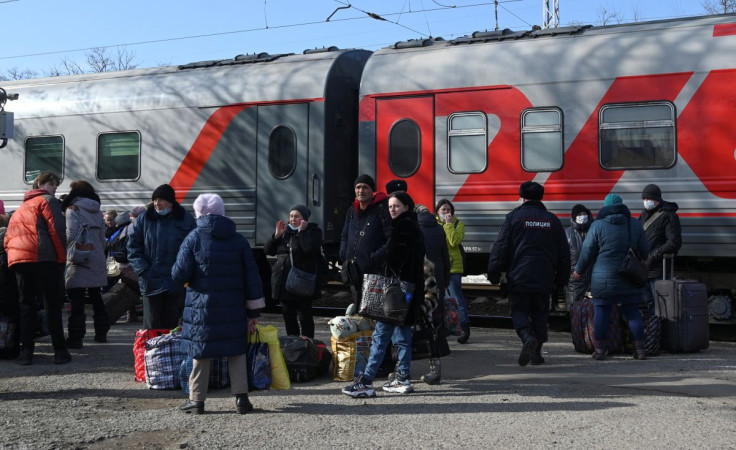 © Copyright IBTimes 2022. All rights reserved.
FOLLOW MORE IBT NEWS ON THE BELOW CHANNELS