Russia Will Begin Testing Triazavirin, Used For Lassa Fever, And Other Drugs On Ebola: Health Ministry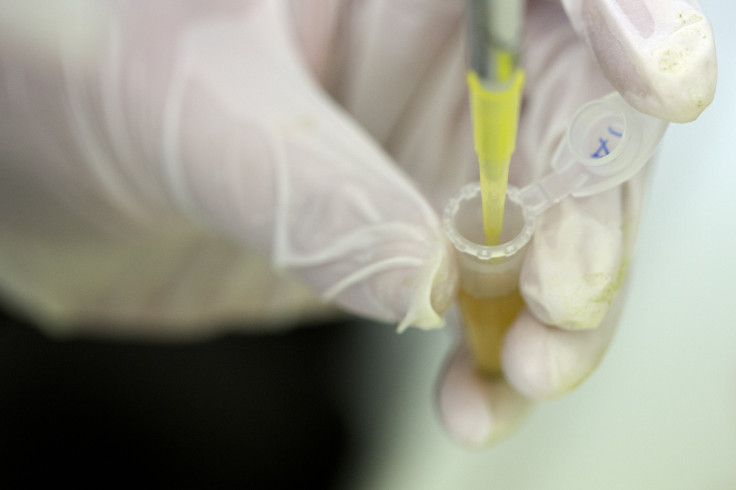 Russia will soon begin testing its own Ebola drugs, which are being developed by the country's Research Institute of Influenza, or RII, a spokesperson for the Russian Health Ministry announced Tuesday.
The announcement came after Russia recently warned its citizens not to travel abroad to avoid exposing themselves to the Ebola virus. According to Oleg Salagai, a spokesperson for RII, the newly developed Ebola drugs are showing promising results in helping treat the deadly virus. According to the most recent estimates by the World Health Organization, the Ebola virus has claimed the lives of nearly 5,000 people in eight countries, mostly in West Africa.
"In particular, a group of scientists of the RII of the Ministry of Health developed the drug Triazavirin, that has shown high effectiveness in Lassa fever, which is very similar to Ebola," Salagai told RIA Novosti, adding that field tests are expected to begin in West Africa soon.
On Oct. 30, Anna Popova, the head of Russia's public health watchdog Rospotrebnadzor, said that Russians should avoid vacations and other travel over the winter holidays to ensure that they are not infected with Ebola.
"These holidays would be better spent in Russia," Popova was quoted by The Washington Post as saying. "Given the unstable situation in the world for infectious diseases, it is recommended to reduce all possible travel and vacation abroad."
On Tuesday, Japan's Fujifilm said that it was waiting for an international license for its Avigan drug to be released for treating Ebola patients from January 2015. According to the Kyodo news agency, the company has received permissions from the French and Guinean governments to begin testing the drug on Ebola patients, and the results are expected to be announced by the end of this year.
However, Russian infectious disease control specialists said that it is too early to judge the effectiveness of Avigan, which was prescribed to four patients, who recovered successfully.
According to Dr. Nikolai Malyshev, an expert on infectious diseases at Moscow's Department of Health, the four cases are insufficient to determine Avigan's efficiency in curing Ebola, RIA Novosti reported.
"How are people in Africa being treated [at present]? Not very well in practice; they are all taken to one location…There the mortality is over 80 percent, whereas in good institutions the morality rate is 10-20 percent – that is, eight in ten will survive, if they are properly treated," Malyshev told Rossiya Segodnya. "So the four patients who recovered – this is not indicative of something greater. Further study is necessary."
© Copyright IBTimes 2022. All rights reserved.
FOLLOW MORE IBT NEWS ON THE BELOW CHANNELS