Russian Army Use Up To 60,000 Ammo To Shell Ukraine Forces 800 Times Daily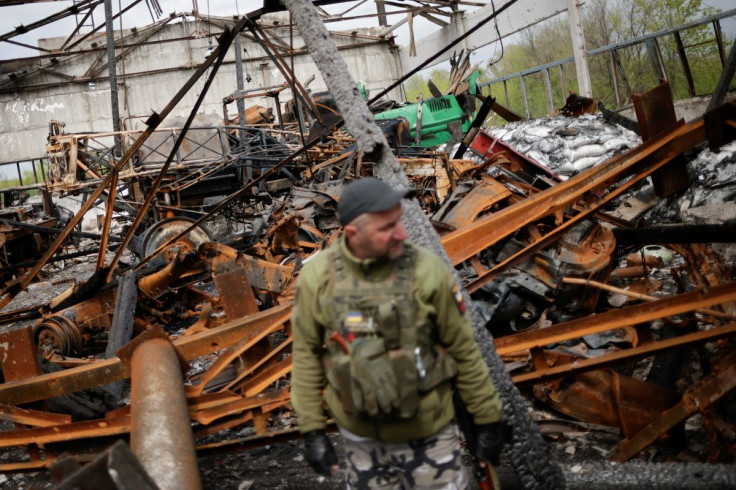 KEY POINTS
The Russian army carries out 700 to 800 shelling a day to push back Ukrainian troops
The settlements of Nikopol and Mykolaiv are experiencing the most intense hostilities
It is unclear how many military losses Ukraine has suffered in the attacks
The Russian army is using up to 60,000 ammunition per day to target and shell positions of the Armed Forces of Ukraine (UAF), according to a report.
Valerii Zaluzhnyi, commander-in-chief of the UAF, said the Russian army carries out approximately 700 to 800 shelling a day with the aim of pushing back Ukrainian forces currently in the eastern Donetsk region.
"I have marked that the enemy continues to advance along the entire front line. At the same time, the enemy carries out approximately 700-800 shelling of our positions every day, using from 40 to 60 thousand pieces of ammunition. The enemy's main efforts are concentrated on pushing our troops back from the Donetsk Oblast. The most intense situation is now on the axis of Avdiivka-Pisky-Mariinka," Zaluzhnyi said in a Facebook post.
Zaluzhnyi also noted that the Russian army is still shelling other cities and villages across Ukraine, with the Mykolaiv, Kharkiv, Marganets, Nikopol and Berezneguvate settlements seeing the most hostilities. The UAF commander-in-chief did not specify how many military losses the Ukrainian army had suffered in the attacks.
The report comes as Russian forces in the temporarily occupied Kherson region are finding it increasingly difficult to get supplies of ammunition, armor and fuel after the UAF cut off Moscow's supply lines when it destroyed the Antonivsky road bridge and the Kherson rail bridge over the Dnipro river. The Ukrainian military has also destroyed Russian ammunition depots in the country's southern regions as part of its efforts to reclaim occupied territories.
The Ukrainian army has also been steadily gaining a foothold in Kherson, forcing Russia's military command in the occupied region to flee to Melitopol. Russian military personnel and their families are also being mass deported from Kherson.
The New Voice of Ukraine, the country's largest daily premier news source, noted that the success of the UAF's counteroffensive in Kherson may be due to Russian propagandist Sergey Sreda, who recently visited a Russian base in Kherson and took photos. One of the photos reportedly had an address. The base was later targeted and destroyed by the Ukrainian army using High Mobility Artillery Rocket Systems, or HIMARS, which was supplied by the United States.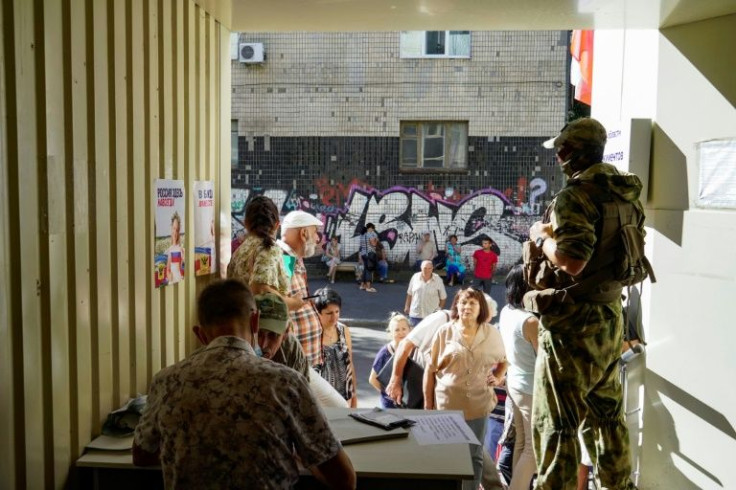 © Copyright IBTimes 2023. All rights reserved.