Russian Industrial Giant Rostec Makes Forays Into Africa Amid Increasing U.S. And European Sanctions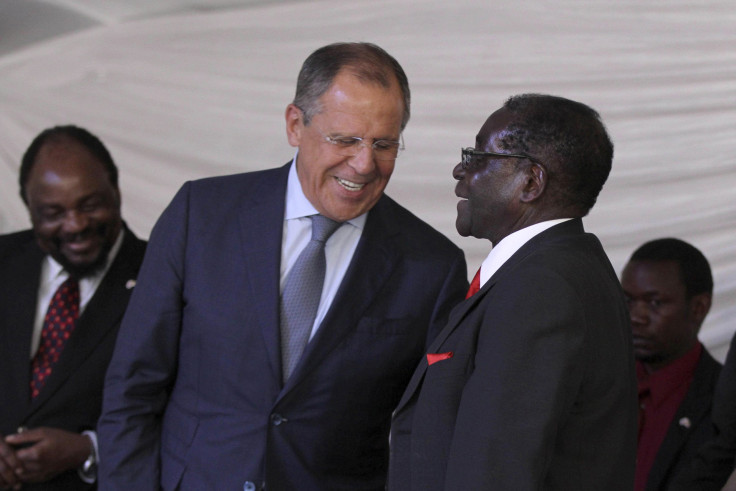 A massive Russian state-owned conglomerate is set to build a $4 billion oil refinery in Uganda and a $3 billion platinum project in Zimbabwe as Western sanctions continue to put pressure on the economy at home. Rostec, which has holdings in businesses from oil and mining to arms-making, hopes its expansion can reach beyond African natural resources and tap into Soviet-era trade ties in industries such as arms and defense.
"Apart from proceeds from the project itself, building the crude oil refinery (in Uganda) opens markets for products of all Rostec's companies and Russian companies as a whole," the company said in a statement to Reuters.
Among other ventures, Rostec's portfolio of companies includes VSMPO-AVISMA, the world's largest titanium producer, arms-maker Kalashnikov and arms exporter Rosoboronexport. The company along with its director general, Sergei Chemezov, is currently under sanctions from the U.S. Department of the Treasury for involvement in "Russian efforts to destabilize Ukraine."
According to the Reuters report, Russia's newest forays into Africa are a way for it to revive Soviet-era arms trade networks, as exports to the West suffer amid ever-increasing sanctions in response to Russia's continued involvement in Ukraine. The conflict between pro-Russian rebels and Ukrainian government forces taking place in the Donbass region of East Ukraine has killed more than 6,000 people, according to the United Nations.
In the days of the Soviet Union, Russian involvement in Africa was high, but dwindled to almost nothing in the 1990s before ramping up once again in the early 2000s, according to the Atlantic Council's Peter Pham. Russia to Africa investment has increased tenfold in the last decade -- mainly related to arms trade.
Between 2008 and 2013, Russian exports to Africa increased 28 percent over the previous four-year period, according to the Stockholm International Peace Research Institute (SIPRI.) The vast majority of these sales came from Rosoboronexport, a state agency owned by Rostec.
Last year a handful of Rostec executives visited Zimbabwe to pursue development of the Darwendale reserve, which has the potential to produce 600,000 ounces of platinum per year, according to Bloomberg,
"I am convinced that the beginning of work on existing projects will signal the launch of new strategic directions of cooperation in various fields of industry," Denis Manturov, Russia's Minister of Industry and Trade, said in a public statement after the visit.
© Copyright IBTimes 2023. All rights reserved.