Russian Islamic State Airstrikes In Iraq: ISIS OK For Russia To Target, Baghdad Says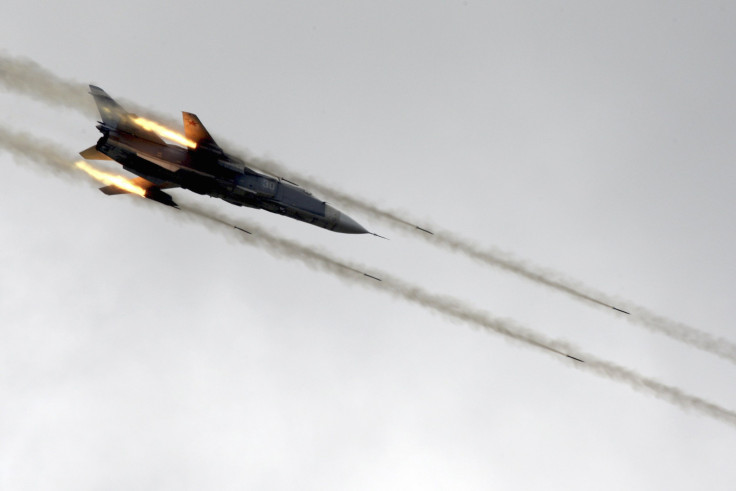 Iraq has given Russia permission to hit Islamic State group targets inside its borders, adding to the awkward tensions between Washington and Moscow, which are both now independently bombing the terror organization in its strongholds of Syria and Iraq, according to an Iraqi security official. The decision comes just days after a U.S. diplomatic envoy sought assurances from the Baghdad government that it would not allow Russian jets to conduct operations inside Iraq.
Hakem al-Zamli, head of the Iraqi Parliament's Security and Defense Committee, said Friday that the new strikes would help weaken ISIS by cutting off its supply routes into Syria, according to the Anadolu News Agency, a state-run media group in Turkey.
Russia has been keen to weaken the terror group's supply routes into Syria since Moscow sanctioned bombing raids in support of the authoritarian Bashar Assad regime in late September. Russian jets have conducted hundreds of bombing raids against ISIS and rebel Syrian factions, coming in close contact with U.S. jets that are exclusively targeting the Islamic State group.
Most Heavily Hit ISIS Territories | FindTheBest
The U.S. and several Western countries also operating inside Syria have previously said that Russia's targeting of the moderate groups in Syria, many of which enjoy the support of Washington, are making ISIS stronger, according to a Russia Today report.
U.S. Gen. Joseph Dunford made a visit to Iraq Tuesday in order to seek assurances from the government in Baghdad that Russia would not be conducting operations against ISIS on Iraqi soil. "I said it would make it very difficult for us to be able to provide the kind of support that you need if the Russians were here conducting operations as well," Dunford told reporters traveling with him after the talks, according to Reuters. "Both the minister of defense and the prime minister said: 'Absolutely.' There is no request right now for the Russians to support them, there's no consideration for the Russians to support them, and the Russians haven't asked them to come in and conduct operations."
It was not known when the new strikes would begin inside Iraq.
© Copyright IBTimes 2022. All rights reserved.
FOLLOW MORE IBT NEWS ON THE BELOW CHANNELS