Russian Military Weapons To Iran: S-300 Missile Defenses Delivered To Tehran Ahead Of Sanction Relief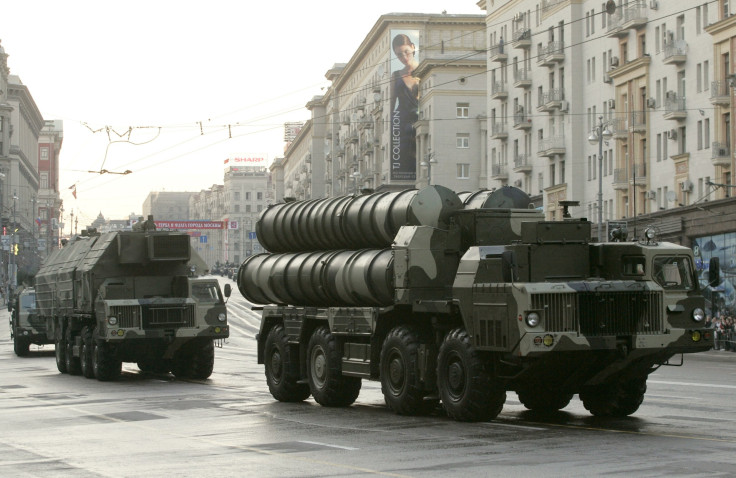 Russia has begun to deliver S-300 missile defense systems to Tehran, the Iranian ambassador to Moscow said Monday, according to the Middle East Monitor. The news comes as regional powers seek to update their militaries and defenses in advance of a nuclear deal that will see international sanctions lifted against Iran. The recent S-300 shipment is the first of five.
Russian President Vladimir Putin signed a decree this year allowing a tabled contract for the missile defense system to proceed, as international negotiations over Iran's nuclear energy program appeared to be advancing. Russia and Iran had signed an $800 million contract for the defense system in 2007, but Russia suspended the contract in 2010, citing international sanctions that had been slapped on Iran.
Iran Overview | FindTheData
Iran has brought a $4 billion lawsuit against Russia for the tabled contract. Iranian leaders have said they will drop the lawsuit in exchange for the S-300 system. Iran's ambassador to Moscow, Mehdi Sanei, said the missile defense deal was canceled "under pressure from the West" but that circumstances had since changed. It was revealed that Russia was modernizing the defense system last month in preparation for the delivery to Tehran.
The S-300 includes a range of high-capability, long-range surface-to-air missiles. It was first used by the Soviet Union in 1979 but has been modified and updated over the years. It can be used to target aircraft and engage ballistic missiles.
Iran has been preparing to see some sanctions gradually lifted in the coming months in accordance with a deal that was reached in July between the U.S., Iran and five major world powers. The agreement requires that Iran scale back its uranium enrichment, and Iran has reportedly already begun dismantling its centrifuges.
In advance of sanction relief, longtime adversaries of Iran in the region, including Israel and Saudi Arabia, have begun to ramp up their military spending. They fear that eased sanctions will embolden Iran and allow it to build up its own military capabilities. Last month, the U.S. State Department agreed to sell Saudi Arabia up to four littoral combat ships for some $11 billion, and Israeli Prime Minister Benjamin Netanyahu has requested a $2 billion aid increase per year.
© Copyright IBTimes 2022. All rights reserved.
FOLLOW MORE IBT NEWS ON THE BELOW CHANNELS