Russian Millionaires Working On Ethereum-Based Tokenized Cryptoruble For Cross-Border Payments
Russian millionaires Alexander Lebedev and Sergey Mendeleev are working on a new cryptocurrency project that features an Ethereum-based tokenized cryptoruble.
Lebedev, the previous owner of Russia's National Standard Bank and publisher of U.K. newspapers The Independent and Evening Standard, founded the decentralized finance (Defi) startup InDeFi, which plans to launch the cryptoruble. It is a ruble-backed stablecoin on the Ethereum blockchain that they claim could improve Russia's access to global cryptocurrency exchange platforms and can be utilized for cross-border payments.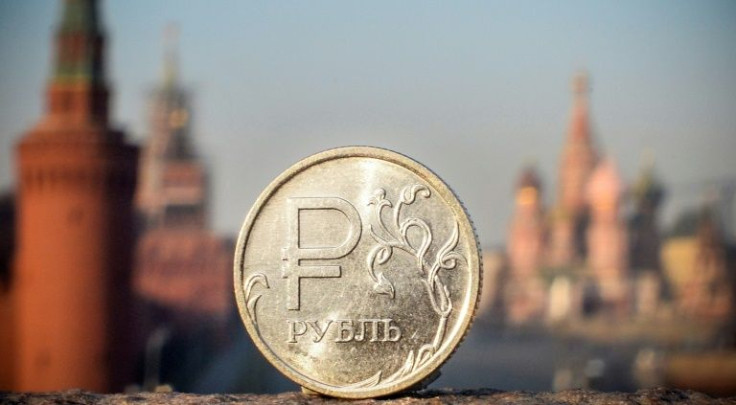 "A tokenized cryptoruble will not only make it easier for citizens of the Russian Federation to access international crypto exchanges, but also, subject to changes in legislation, make settlements with foreign counterparties through cryptocurrencies," InDeFi co-founder and CEO Sergey Mendeleev said recently at the Blockchain Life conference in Moscow.
Mendeleev is a familiar name in the crypto world since he founded the crypto exchange Garantex, which the U.S. Treasury Department sanctioned. InDeFi's ruble-backed stablecoin will be issued through a decentralized smart contract with excess collateral based on the model used by the DAI stablecoin. It will be pegged to Russia's national currency at a 1:1 ratio.
"The user can either independently issue a cryptoruble by placing sufficient collateral in the form of stablecoins or cryptocurrency on the balance of a smart contract, or purchase it in one of the authorized exchangers for fiat," Mendeleev said.
Cryptoruble's total supply will depend on the amount in collateral, which InDeFi estimates could be between 5 and 10 billion rubles or approximately between $82 and $160 million. The team, however, clarified that cryptoruble is independent of the CBDC the Bank of Russia is currently working on.
Lebedev is a former KGB secret service officer but had a falling out with Russian President Vladimir Putin in 2008 after a small Russian newspaper he owned reported a story about the president having an affair with Alina Kabaeva, an Olympic champion gymnast. The businessman lost not only his publishing but also his banking business in Russia.
In April, Lebedev was quoted saying that he has been studying fraud in traditional banking and viewed cryptocurrency as a means to sidestep the corrupt banking system. InDeFi has not yet revealed the timeline of the cryptoruble's launch but noted that it has rolled out a trial version of the coin for testing and feedback.
© Copyright IBTimes 2023. All rights reserved.