Shiba Inu Lead Developer Reveals How Whole SHIB Supply Can Be Burned
Shytoshi Kusama, the pseudonymous lead developer of the Shiba Inu ecosystem, has revealed how the entire supply of the dog-themed altcoin can be burned.
Kusama's Tuesday tweet hyped the community since they dropped a series of clues suggesting that the Shiba Inu team made a crucial pitch. However, not all were happy about the tweets, particularly a couple of their followers who had different opinions against the pseudonymous lead developer.
"You look like the politicians of Brazil! that only promises and nothing ever comes out on paper and when it comes out it's just to get into their own pocket deceiving the people with false words! Change my mind," a Twitter user who goes by the handle JEF SHIBA INU SOLDIER commented.
"This this right here !! what Jef said burn the remaining supply for the good of all !!!!! for the love of the gods and all that's holy, quit talking about it and get it done because I hear what Jef is saying only empty words," Twitter user johnarrow hawkfeather chimed in.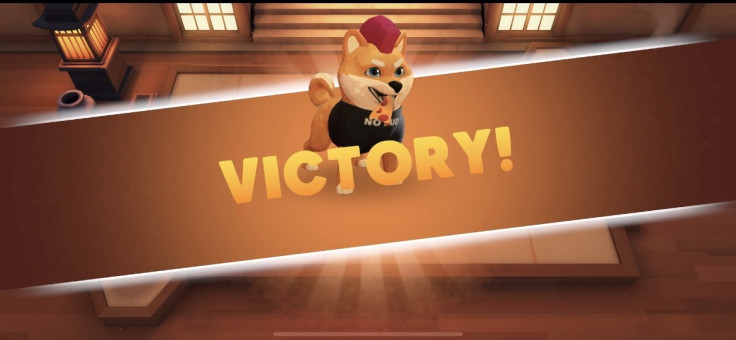 This stole Kusama's attention, who has long been expressing their indifference toward "fudders," the crypto speak for people spreading Fear, Uncertainty and Doubt (FUD) in the community. The lead developer schooled the commenters and explained how "burning" or sending tokens to a dead wallet works.
"You still don't get it huh? To burn the supply we have to BUY the supply. We don't control the supply so STOP YELLING AT ME AND LET ME WORK," Kusama replied. "Oh, also we can create systems that burn the supply like Shibarium, the MV the game etc ! So please let us finish!" they said in a follow-up response.
Kusama previously revealed that part of the team's plan is for "all new platforms to have Shib burns." According to them, the community can expect that ShibaSwap v2, Shibarium and "SHIB: The Metaverse" will have burning mechanisms except for Shiba Inu Game since "there's a reason for that."
Over the weekend, the Shiba Inu burn rate surged 889% and sent 64,986,148 SHIB to dead wallets with one transaction burning a total of 50,704,939 tokens. SHIB, the native token of the Shiba Inu ecosystem, was trading down 1.02% at $0.00001212 with a 24-hour volume of $347,589,273 as of 9:26 p.m. ET Wednesday, according to the latest data from CoinMarketCap.
© Copyright IBTimes 2023. All rights reserved.