Russian Missiles And Iran: Putin Lifts Ban On Long-Range Defense System Sales To Tehran Following Nuclear Deal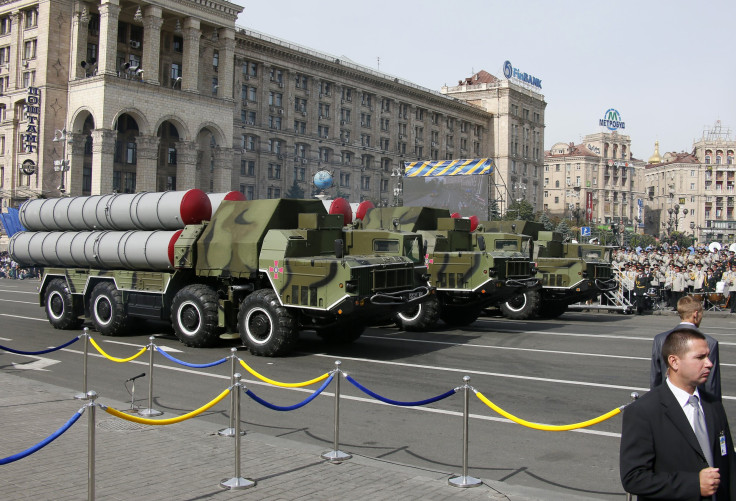 Russia will continue supplying Iran with long-range, surface-to-air missile systems following recent negotiations among world leaders that paved the way for the lifting of sanctions against Tehran in exchange for rolling back its nuclear program, the BBC reported. Russian President Vladimir Putin lifted the ban on delivering S-300s to Iran Monday, ending an embargo put in place in 2010 when tensions between Tehran and the West were growing.
The U.S. and Israel condemned Putin's decision following the Kremlin's announcement, citing fears the missile systems could be used to defend Iranian nuclear sites from potential future airstrikes. "This is a direct result of the legitimacy that Iran obtained from the emerging nuclear deal," Israeli Intelligence Minister Yuval Steinitz said, according to the BBC. Israel has been a vocal opponent of the proposed Iran agreement since the deal was announced earlier this month.
Russia's missile systems contract with Iran was worth $800 million. Russian intelligence officials have said by suspending supplies of S-300s to Iran five years ago, "we did not receive major sums that we were due," Russian Foreign Minister Sergei Lavrov said, according to Reuters. "We see no need to continue doing this given progress in talks on Iran's nuclear program and the absolutely legitimate nature of the forthcoming deal."
On April 2, leaders from China, France, Germany, Russia, the U.K. and the U.S. met with Iranian officials in Lausanne, Switzerland, to announce a historic agreement to scale down Iran's nuclear program. Under the deal, Tehran would limit its ability to enrich uranium, the key ingredient in making a nuclear reactor fuel or a bomb. Two of the country's main nuclear sites would be altered, with one becoming a research center for foreign scientists.
Israeli Prime Minister Benjamin Netanyahu's immediately expressed his disapproval of the deal, saying the agreement was a "nightmare" and wouldn't keep Iran from developing nuclear weapons. Many foreign leaders, including U.S. President Barack Obama, praised the deal, calling it the first step toward improving relations with Tehran.
© Copyright IBTimes 2022. All rights reserved.
FOLLOW MORE IBT NEWS ON THE BELOW CHANNELS