Russian Plane Crash (PHOTOS)
The RusAir Tu-134 plane that crashed on Monday due to heavy fog burst into flames on a highway near Moscow in northwestern Russia leaving at least 44 people dead, according to officials.
Eight people, including a child survived as they were dragged from the burning wreckage by locals.
The plane had taken off from Moscow and was moments away from landing at the Petrozavodsk airport when it slammed into a nearby highway. The incident took place just before midnight, Emergencies Ministry spokeswoman Oksana Semyonova told AP.
Russian Investigations Committee spokesman Vladimir Markin told reporters that a criminal case into the crash has been launched and various versions, including human error are being examined by the investigators, an IBN report stated.
The plane broke up into pieces and erupted into flames as it hit the ground, witnesses said.
The Tuploev-134 was a Soviet aircraft which took to the skies for the first time in 1967. However, it was unknown when the plane was manufactured.
The aircraft's black boxes have been recovered.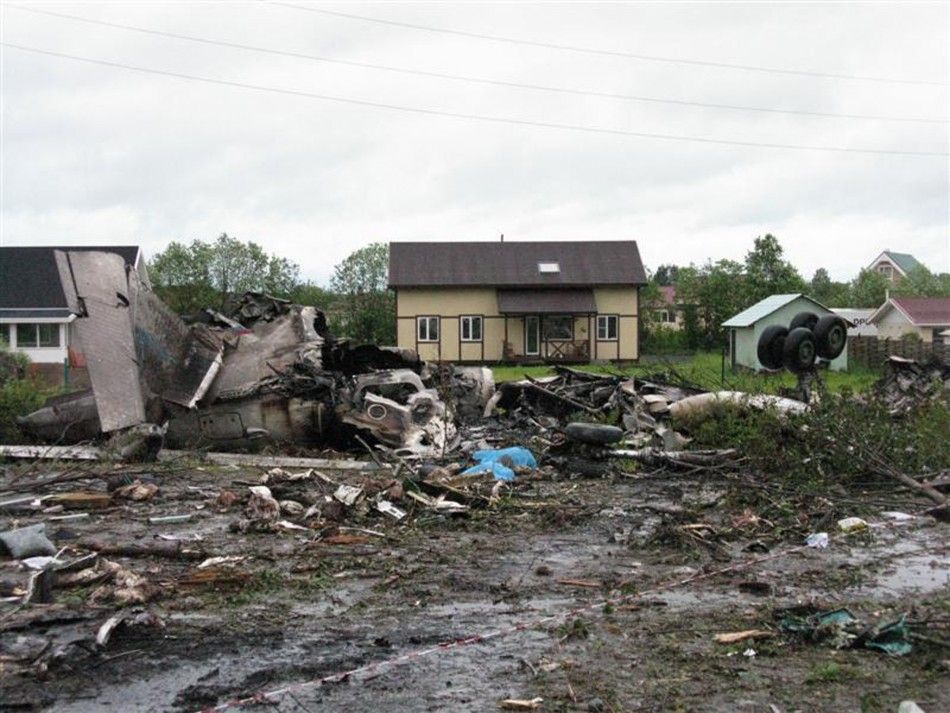 © Copyright IBTimes 2023. All rights reserved.