Russian Security Head Posts The Country Will Occupy Georgia Next; Later Claims He Was Hacked
KEY POINTS
In a now-deleted post, Medvedev said Moscow should 'restore the borders of our Motherland'
He claimed Georgia 'did not exist' as a country until it reunified with the Russian empire
A Medvedev's aide later promised to take action against hackers that posted the message
A top Russian official announced that Moscow would occupy Georgia next after the "liberation of Kyiv," but later claimed the message was a result of a cyberattack.
In the Monday evening post that stayed up for 10 minutes before being deleted, Deputy Chairman of the Security Council of the Russian Federation Dmitry Medvedev said Moscow should "restore the borders of our Motherland" by occupying Georgia and Kazakhstan.
Medvedev previously served as the president and prime minister of Russia.
"After the liberation of Kyiv and all the territories of Little Rus [a term often used by propagandists to subordinate Ukraine to a larger Russian nation] from the groups of nationalists who preach their invented Ukrainianness, Rus will become united again," Medvedev said in a post on Russian social media network Vkontakte, a screenshot of which was captured and shared by opposition personality Ksenia Sobchak on Telegram.
"After that…we will go on the next campaign to restore the borders of our Motherland."
In the now-deleted post, Medvedev claimed that Georgia "did not exist before" as a country until 1801 when it reunified with the Russian empire. The top Russian official also called Kazakhstan an "artificial state" and accused the Kazakh government of conducting a "genocide of Russians."
"We don't want to turn a blind eye to this. Until the Russians come there [to Kazakhstan], there will be no order," Medvedev said in the post.
More than 10 hours after the post was published, Medvedev's aide claimed the message was posted by hackers. The aide also promised that the administration will take actions against the hackers, according to a statement shared by Russia-owned news outlet RIA Novosti.
In contrast, Medvedev neither denied nor reported his post as a result of a cyberattack.
Medvedev's post comes as the war in Ukraine stretches into its sixth month. The Kremlin has refused to refer to the invasion as anything other than a "special military operation" to "demilitarize and de-Nazify" Ukraine. In his speech in February, Russian President Vladimir Putin declared that they aim to protect the people in Ukraine from what he said was eight years of "bullying" and "genocide" by Kyiv.
Russia had also previously signaled plans to target Moldova after "liberating" Ukraine.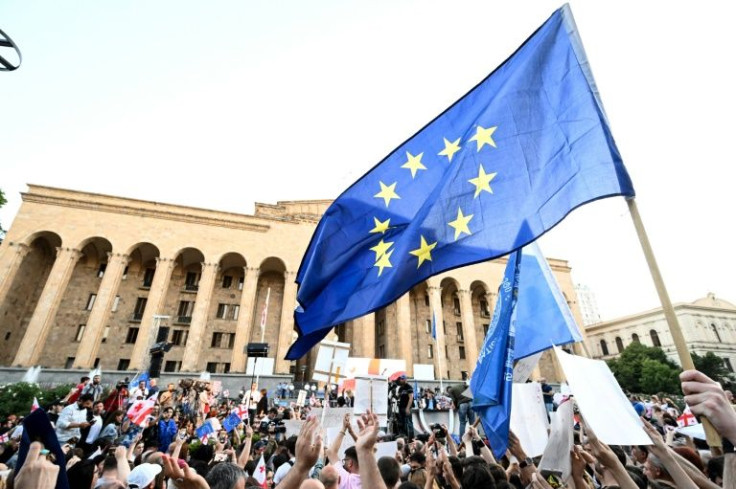 © Copyright IBTimes 2023. All rights reserved.