Russian Soldier Admits They 'Shoot' Conscripts Who Try To Escape: 'Impossible To Escape'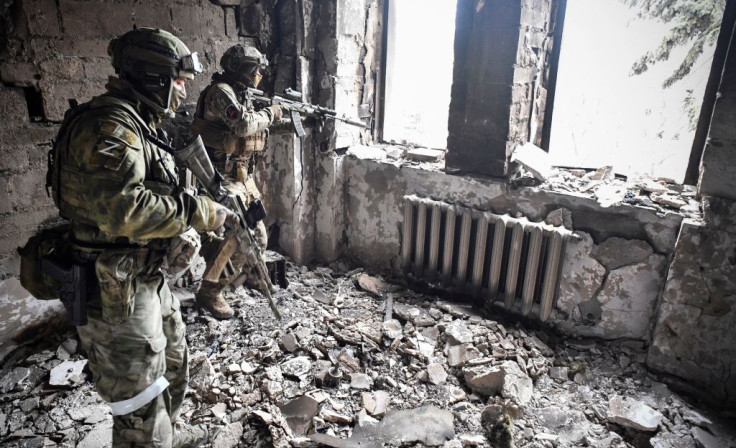 KEY POINTS
'It's impossible to escape – our own guys will shoot us,' the Russian soldier said in an intercepted call
The soldier also complained that his documents state he should not be on active combat duty
11 conscripts died Sunday after two soldiers opened fire at a training ground in Belgorod
A Russian soldier admitted that they "shoot" drafted conscripts who attempt to flee the battlefield, according to a new recording released by Ukraine's intelligence agency Sunday.
In the recording, an unnamed Russian soldier told his wife that regular barrier troops are asked to shoot at conscripts who want to flee the war in Ukraine, adding that soldiers in his unit will also shoot their comrades if they attempt to run.
"The convicts were brought to us from a prison. They were led somewhere further forward. And we are here like barrier troops: if someone runs back, we take them out. This is how it is done here: that is, we are the second line here, guarding the first one, and there is a line behind us, too," the soldier said, according to the recording of an intercepted phone call published by the Security Service of Ukraine (SSU). "You can't run there either. It's impossible to escape – our own guys will shoot us."
The soldier also complained that he should not be on active combat duty, adding that "according to the documents" he should be in training instead.
This comes as Russia continues to suffer from military deaths in its war against Ukraine. Last Thursday, authorities in the Russian city of Chelyabinsk confirmed that five conscripts who were killed in Ukraine did not have combat experience and were sent to the front without any training. Only three of the five conscripts were identified as of writing, including Anton Borisov, Igor Yevseev and Timur Akhmetshin, as per the Kyiv Post.
Last Friday, pro-war Russian bloggers Anatasia Kashevarova and War Kitten Z said that coffins containing the bodies of men conscripted following President Vladimir Putin's partial mobilization order were already being flown back to several regions in Russia from Ukraine.
"The result of mobilisation is that untrained guys are thrown into the frontline. Zinc coffins are already being sent back to Chelyabinsk, Yekaterinburg and Moscow," Kashevarova wrote on her Telegram channel, as translated by The Telegraph.
On Sunday, Russia lost another 11 conscripts after two disgruntled soldiers opened fire on troops at a training ground in Belgorod. At least 15 other conscripts were wounded in the incident. It is unclear why the soldiers opened fire.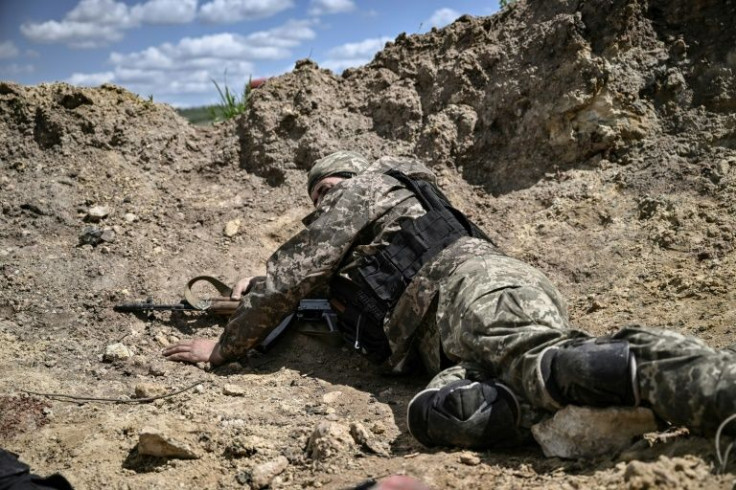 © Copyright IBTimes 2023. All rights reserved.
FOLLOW MORE IBT NEWS ON THE BELOW CHANNELS