Russian Soldiers Disguise As Ukraine Army To Deceive Enemy While Attacking Village
KEY POINTS
The disguised Russian troops were unsuccessful in attacking Pisky
The Russians continue to shell Ukrainian towns and villages
The Russian army has also taken over Ukraine's second-largest power plant
Members of the Russian army that attacked villages in the Donetsk region wore Ukrainian military uniforms to deceive the Armed Forces of Ukraine, according to a report published Thursday.
The General Staff of the Armed Forces of Ukraine (UAF) said the disguised Russian soldiers attacking in the Avdiivka direction wore the field uniform of the Ukrainian army with white bands around their arms and legs. The troops, however, did not succeed in attacking the village.
"In the Avdiivka direction, with the support of tanks, barrel fire and jet artillery, the opponent resumed assault actions in the direction of Avdiivka and Pisky, [but] had no success," the UAF General Staff said in the report. "Violating the customs of war and in order to deceive, Russian occupants used the field uniform of the Armed Forces of Ukraine with white bandages on hands and legs."
The UAF General Staff added that Russian forces have continued shelling Ukrainian towns and villages in Kharkiv, Kochetok and Ruski Tyshky. The Russians also conducted aerial reconnaissance in several areas in Kharkiv Oblast, including Chuhuiv, Lyptsi, Malynivka, Pechenihy, Pytomnyk and Ruska Lozova.
The UAF General Staff's report comes hours after the Russian military took over the coal-fired Vuhlehirsk power plant in the eastern Donetsk region. Vuhlehirsk is Ukraine's second-largest power plant.
"They have achieved a small tactical advantage by taking Vuhlehirsk," Oleksiy Arestovych, adviser to Ukrainian President Volodymyr Zelensky, said in an interview posted on YouTube.
Arestovych added that the Russian forces are now "moving to strategic defense on all conquered fronts" instead of taking control of the Donetsk region. However, he noted that his statements are based on an "assumption" that is "sufficiently substantiated."
The Russian government has also installed delegations of its interior ministry department in the temporarily occupied regions of Kherson and Zaporizhzhia. The delegations are responsible for organizing "the work of the temporary departments of the Ministry of Internal Affairs of Russia and provide practical assistance to local law enforcement authority," according to CNN.
In contrast, Ukraine has been stepping up its efforts to retake the southern areas of the country, with the Ukrainian army using long-range missiles to destroy a bridge used by the Russians to resupply their forces.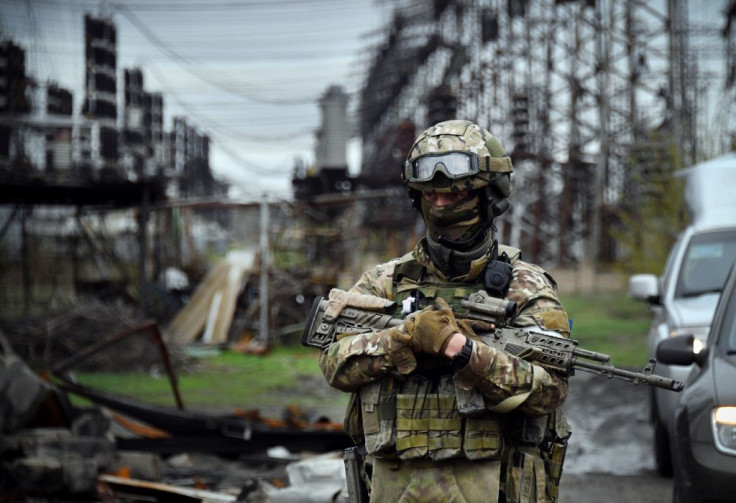 © Copyright IBTimes 2023. All rights reserved.
FOLLOW MORE IBT NEWS ON THE BELOW CHANNELS