Russian Soldiers Open Fire At Boats Carrying Civilians Evacuating The Flood; 3 Killed, 23 Injured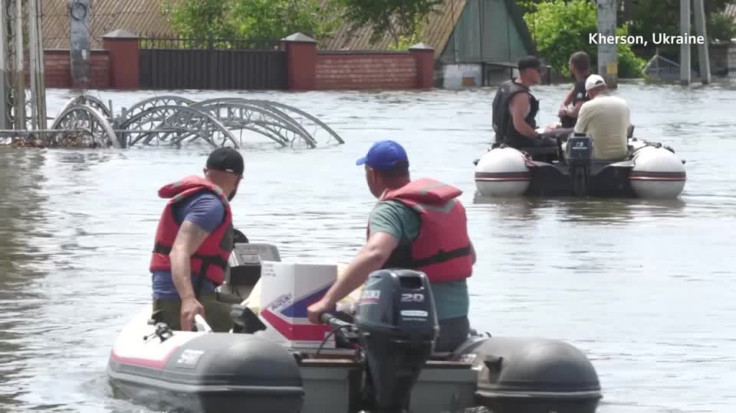 KEY POINTS
Among the dead was a 74-year-old man who saved a fellow passenger during the attack
All wounded civilians were brought across the Dnipro River to Ukrainian-controlled areas
Russia last week was also accused of shooting at Ukrainian soldiers evacuating civilians from flooded areas
Russian troops on Sunday opened fire at a boat carrying Ukrainian civilians evacuating Kherson Oblast, leading to the death of three people and injuring nearly two dozen others.
The National Police of Ukraine reported that 21 people—most of them elderly with limited mobility—had boarded three boats evacuating civilians from the flooded left bank of Kherson Oblast. Russian soldiers later opened fire at the boats, hitting and killing three.
Among the dead was a 74-year-old man who reportedly covered a female passenger with his own body during the attack. He was shot in the back and died on the scene. No information about the other two victims has been released as of writing.
The attack also injured 23 other people, according to the latest figures from the Kherson Regional Prosecutor's Office. Among those injured were two police officers, per Oleksandr Prokudin, Head of Kherson Oblast Military Administration.
"When the enemy opened fire, a 74-year-old man covered the woman with his own body. The Russians shot him in the back. He died from his wounds; the doctors did not have time to help him," Prokudin wrote in a Telegram post.
All wounded civilians were brought across the Dnipro River to the city of Kherson which is currently under the control of Ukrainian forces.
In total, Ukraine has evacuated 112 Ukrainian civilians from the occupied region. At least 54 evacuees are women and seven are children.
This is not the first time Russians were accused of shooting at evacuating civilians. Last week, Ukrainian President Volodymyr Zelensky said Russian troops were firing at Ukrainian soldiers who were attempting to rescue people out of flooded areas under Russian occupation.
The evacuation efforts come after the Nova Kakhovka dam collapsed last Thursday, releasing a huge torrent of water that flooded vast areas on both the left and right banks of the Dnipro River. As of writing, at least 46 settlements remain flooded, specifically 32 on the right bank and 14 on the left bank.
Ukraine has blamed Russia for "blowing up" the dam. Russia, in turn, claimed Ukraine blasted the dam to cut off the Crimean Peninsula and distract from their counteroffensive. The International Business Times could not independently verify either claim.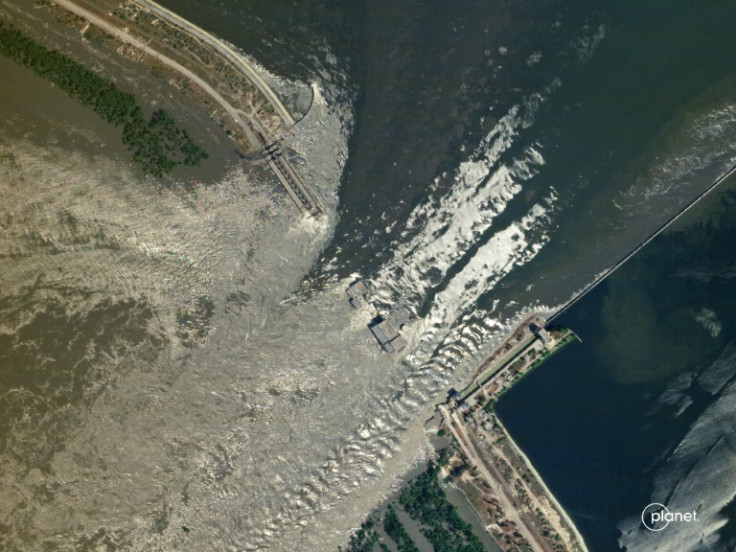 © Copyright IBTimes 2023. All rights reserved.