Russian Soldiers Ban Ukrainians From Evacuating Flooded Areas, Shoot At Rescuers: Ukraine Intel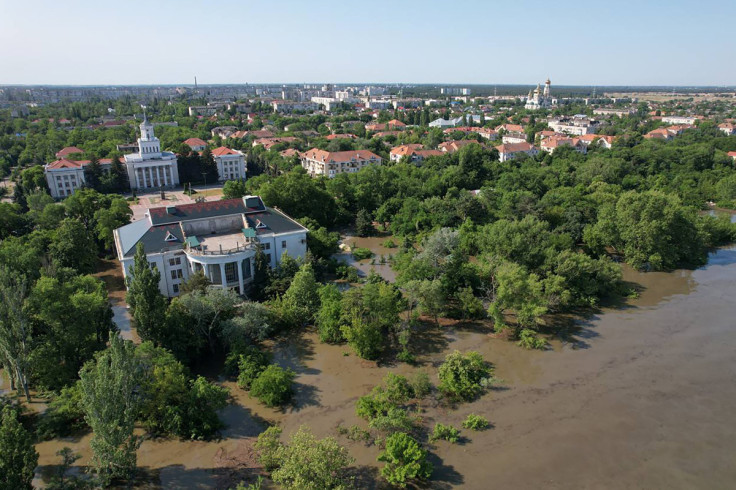 KEY POINTS
Russian soldiers are blocking locals from leaving flooded occupied areas in Kherson Oblast
They are also shooting at Ukrainian servicemen rescuing people out of the flooded areas
Locals are being forced to wait for an official list of evacuees from Russian troops to be brought out of flooded areas
Russian soldiers are banning Ukrainian civilians from evacuating flooded cities on their own, according to an intelligence report.
Ukrainian civilians living in the temporarily occupied village of Kozachi Laheri are currently stuck inside the area after drunken Russian soldiers blocked all possible exits despite the flooding caused by the destruction of the Kakhovka Hydroelectric Power Plant, the report said.
"The Russian Federation does not care about the problems of the local population in the occupied territories and is capable of any crimes and large-scale destruction. For example, after Russian terrorists blew up the dam at the Kakhovka Hydroelectric Power Plant, residents of the village of Kozachi Laheri, who found themselves in the flood zone, could not wait for help from the occupying so-called authorities and tried to leave the partially flooded settlement on their own," the General Staff of the Armed Forces of Ukraine wrote in the intelligence report published Wednesday evening.
"However, Russian soldiers in a state of intoxication blocked all possible ways out of the town and forbade evacuation," the report stated.
In the town of Oleshki and the village of Kardashynka, Russian troops are also blocking and forcing locals to return home and to wait for an official list of evacuees to be brought out of the area amid the flooding, according to POLITICO.
In addition to blocking the exits, Russian soldiers in the city of Hola Prystan have also driven out the owners of two-story buildings and set up firing positions on the roofs of the said apartments. The soldiers are also reportedly firing at Ukrainian servicemen who attempt to rescue people out of the flooded areas of the occupied parts of Kherson Oblast.
"If our forces try to get them (the people, ed.) out, then they will be shot at by occupiers from a distance," Ukrainian President Volodymyr Zelensky said in an interview with European newspaper BILD. "As soon as our helpers want to save them, they will be shot at. We will only be able to see all the consequences in a few days when the water has seeped away a little."
The flooding comes after the Kakhovka dam, which is the largest reservoir in Ukraine in terms of volume, collapsed on June 6. It is presently unclear how the dam was damaged and what caused it to collapse.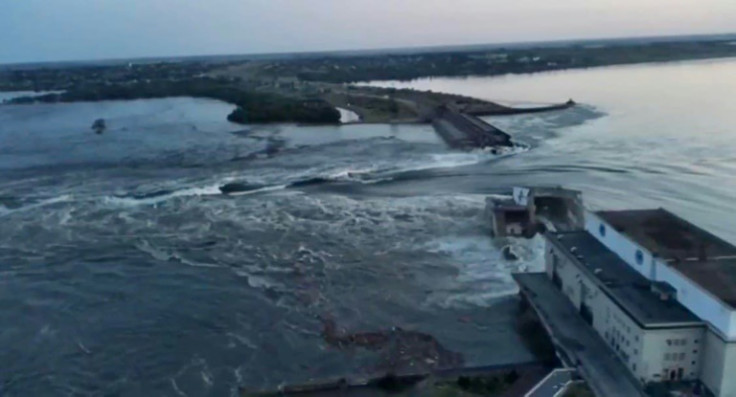 © Copyright IBTimes 2023. All rights reserved.