Russian Soldiers Unwilling To Rejoin War Run For Miles To Call Relatives: Ukraine's Intelligence Reveals
KEY POINTS
The Chief Intelligence Directorate of the Ministry of Defence of Ukraine released an intercepted conversation
In the recording, a man is heard saying that if he gets to the rear, he will not go back
Some soldiers reportedly jumped out of the vehicles and ran for nearly 10 miles to call their relatives
Russian soldiers are reportedly unwilling to go to war in Ukraine, a report which cited Ukrainian Chief Intelligence Directorate stated Wednesday.
The Chief Intelligence Directorate of the Ministry of Defense of Ukraine released an intercepted call of a Russian soldier, in which a man can be heard saying if he gets to the rear, he will not go back, Pravda reported.
The recording hinted at how the Russian soldier was avoiding going back to the war in Ukraine, which has been ongoing for over four months.
The soldier's wife, who has not been identified, then tells the man she learned from a friend that a lot of Russian soldiers from Belgorod had written reports requesting to return home. However, despite their requests, they were taken to Ukraine.
Some soldiers reportedly jumped out of the vehicles and ran for nearly 10 miles to call their relatives, asking them to write statements to the prosecutor's office. The woman said the people there "kicked up a fuss," and will continue to do so. She also said "a movement has started" to defend the men who are unwillingly being sent to the war.
Another intercepted call revealed Russian invaders were complaining their government had suspended payments to those injured in the Ukraine war, Ukrinform reported.
Last month, there were reports about Russian soldiers scheduled to be deployed in the war resigning to avoid being sent to the battlefield. Ukraine's Security Service released a recording last month of an intercepted phone call where a Russian soldier said many of his comrades had handed in their resignation letters. The soldier also said his comrades are going on vacation to avoid being sent to Ukraine to fight
"Everyone f------ off here, there are six people left, can you imagine? … Nobody comes back, everyone resigns, everyone runs away," the soldier told his wife, according to the SSU's Telegram post.
The soldier also said he and his fellow mates are also resorting to drinking in an attempt to overcome their fear of being attacked by Ukrainian soldiers.
"I'm boozing it up… Because I'm afraid. Everyone is boozing here," the soldier said.
Tens of thousands of Russian and Ukrainian soldiers have lost their lives since Putin launched his offensive on Feb. 24.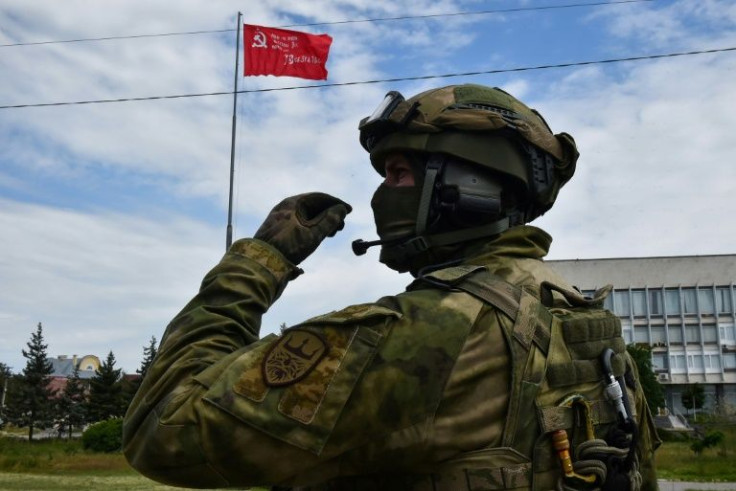 © Copyright IBTimes 2023. All rights reserved.