Russians Recruit Asian Labor Workers In 'Volunteer-Compulsory Manner' To Fight In Ukraine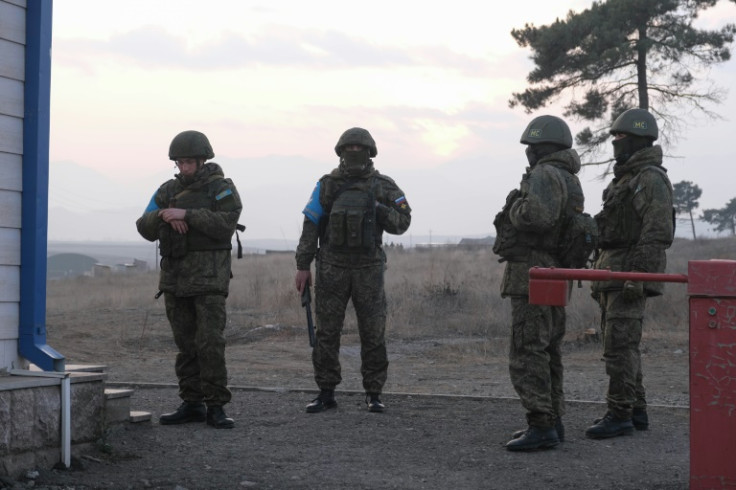 KEY POINTS
Central Asian labor migrants are rebuilding destroyed cities and digging trenches in Russian-occupied territories in Ukraine
Some Central Asian inmates recruited by the Wagner group are being sent to the frontline
Russia is offering Central Asian migrants monthly salaries of up to $4,160 to fight in Ukraine
The Russian military is now recruiting Asian labor workers to help bolster its numbers in the war in Ukraine, according to a report.
Labor migrants from Central Asia are being recruited by the Russian military to rebuild destroyed cities and dig trenches in occupied territories in Ukraine. Some migrants were recruited from penal colonies by Russia's infamous Wagner private military company (PMC) and sent to fight on the frontline.
This was first reported by BBC News Russia, which conducted an investigation into the Russian military's enlistments of Asian laborers to the war in Ukraine.
Recruiters for the Russian military began enlisting Central Asian inmates, particularly those of Kyrgyzstani descent, in Russian prisons in the summer of 2022. Inmates were offered amnesty in exchange for serving in the war in Ukraine. They were then signed up to serve in a "volunteer-compulsory manner" for the Wagner group, the outlet reported, citing a Moscow-based Kyrgyzstani lawyer, as translated by investigative news website Meduza.
This is not the first time Russia has been reported to be recruiting Asian migrants to fight in the war in Ukraine.
Last month, Britain's Ministry of Defense said Russian recruiters have been visiting mosques searching for migrants who would sign up to join the war in Ukraine. Recruiters have also been routinely speaking to migrants in immigration offices, offering them salaries of up to $4,160 per month and fast-track Russian citizenship in exchange for between six months to a year of service.
The British Defense Ministry also claimed that the Russian Ministry of Defense has a target of recruiting at least 400,000 migrant volunteers to fight in the war in Ukraine. The International Business Times could not independently verify the claim.
In August last year, it was also reported that the Russian army urged military commissioners and police departments in Central Asia — particularly in Kyrgyzstan, Tajikistan and Uzbekistan — to use "agitation measures" to recruit residents to join the war in Ukraine.
Russia's recruitment efforts come as Moscow's military death toll in Ukraine reached 217,330 as of Wednesday, per estimates from the Ministry of Defense of Ukraine. The figure included 680 troops killed over the past day.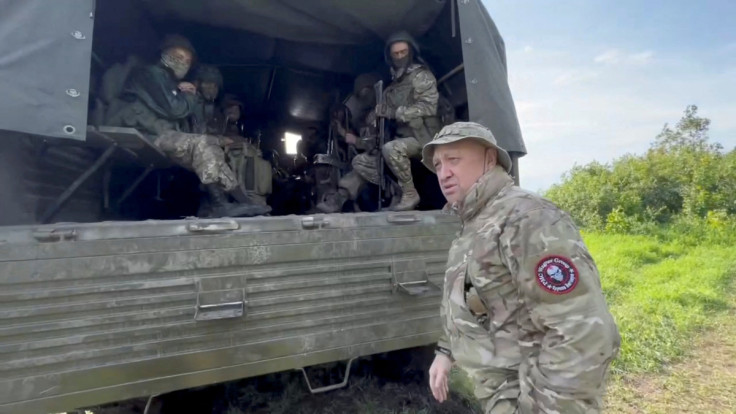 © Copyright IBTimes 2023. All rights reserved.