Russia's Economy Close To Recession With Sanctions, Food Import Ban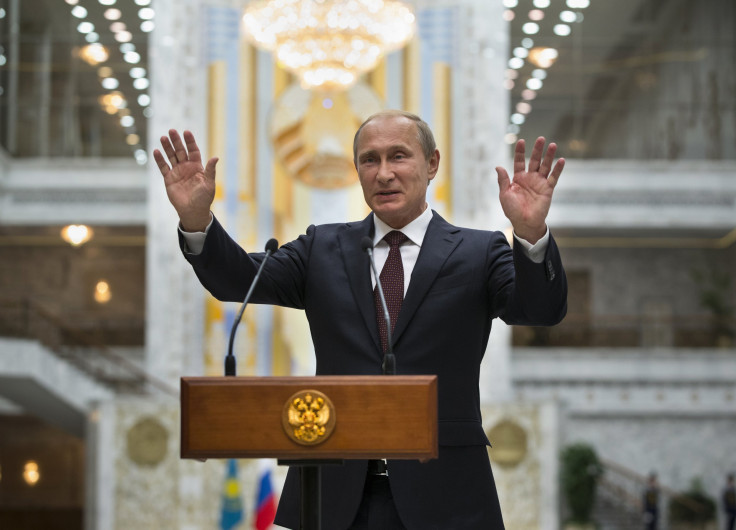 Russia's economy is creeping closer to recession, officials said Tuesday, while Western sanctions over the Ukraine conflict strangle growth and push up inflation.
"The economy is close to recession," Oleg Zasov, head of forecasting at Russia's economic ministry, told Russian news agencies.
The ministry halved its 2015 growth forecast late Tuesday from 2 percent to 1 percent and upped its inflation forecasts, among key economic indicators that the government relies on for budget planning.
Citing a ban on Western food imports, introduced by Russia as retaliation for Western sanctions related to the ongoing Russia-Ukraine conflict, Deputy Economic Development Minister Alexei Vedev said at a briefing that inflation is likely to end the year at 7 percent to 7.5 percent, up from a previous forecast of 6 percent, the Moscow Times reported. Price levels in the U.S. rise at about 2 percent a year, considered healthy by economists. Vedev also said a new sales tax coming next year could add another 1 percent to the inflation rate.
The ministry forecasts growth of 0.5 percent this year, down from the prediction of 1 percent last month, when the West imposed its first sanctions targeting particular sectors of Russia's economy as punishment for supporting pro-Russian rebels fighting in eastern Ukraine. In 2013, the Russian economy grew by 1.3 percent.
Economists polled by Reuters in late July, before Russia's food import ban, forecasted economic growth of 0.3 percent this year and 6.5 percent inflation.
Falling oil prices, which had risen on geopolitical tensions, are also hurting Russia's economy, a heavy oil exporter. Russia's benchmark Urals oil fell to $98 a barrel this week, its lowest level since May 2013 and down from $115 a barrel last month, according to OilPrice.com and Russia Beyond the Headlines.
© Copyright IBTimes 2022. All rights reserved.
FOLLOW MORE IBT NEWS ON THE BELOW CHANNELS