In Russia's Oil-Rich Bashkortostan, Site Of The Upcoming BRICS Summit, Terror Threats Undercut Investment Efforts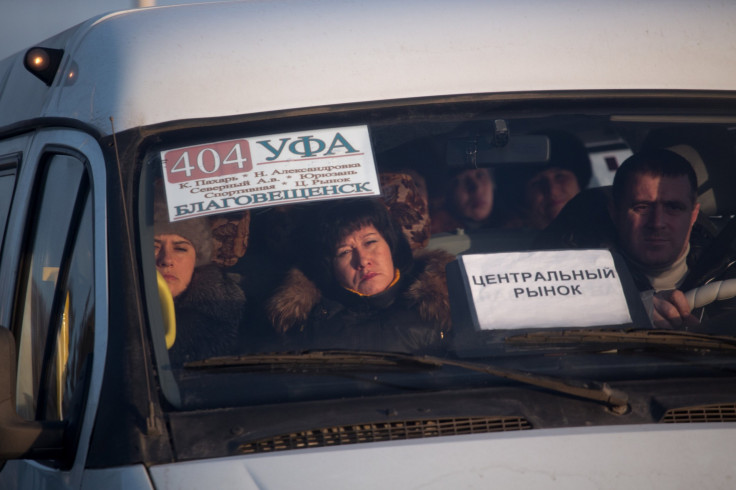 UFA, Russia -- In a large restaurant overlooking a snowy Soviet-era horseracing track, a noisy birthday party for a young girl is under way. Outside, it's the harsh Russian winter. Inside, the guests are feasting on traditional dishes of Bashkortostan, a federal "subject" of Russia of which Ufa is the capital. Some still have their coats on as they glance between the slices of horsemeat on their plates and the horses being trained on the frozen track of the Akbuzat Hippodrome beyond the windows.
At one table, a local government official is enjoying kumys, the fermented mare's milk that is the traditional drink of the Bashkirs. As a gaggle of children crowd around a clown, he smiles. Kids are everywhere. "The president of Bashkortostan, Rustem Khamitov, likes to stress that we live in a young republic. The regions within Russia with a large Muslim population like Daghestan and Chechnya tend to have some of the highest birthrates in the Russian Federation," he muses. But Bashkortostan, also known as Bashkiria, has another thing going for it: oil.
Since Soviet times, oil has been the economic mainstay of this region on the edge of Siberia. An official with Bashneft, the republic's biggest petroleum company, estimates that 20 percent of Bashkortostan's revenues come from Bashneft in taxes.
Russia is keen to promote Ufa, which will host the upcoming BRICS summit, as an investments destination, and it has much to offer in that regard. (The BRIC nations are Brazil, Russia, India, China and South Africa.) But the one threat to realizing Bashkortostan's full potential is terrorism, which is linked to rising Muslim extremism.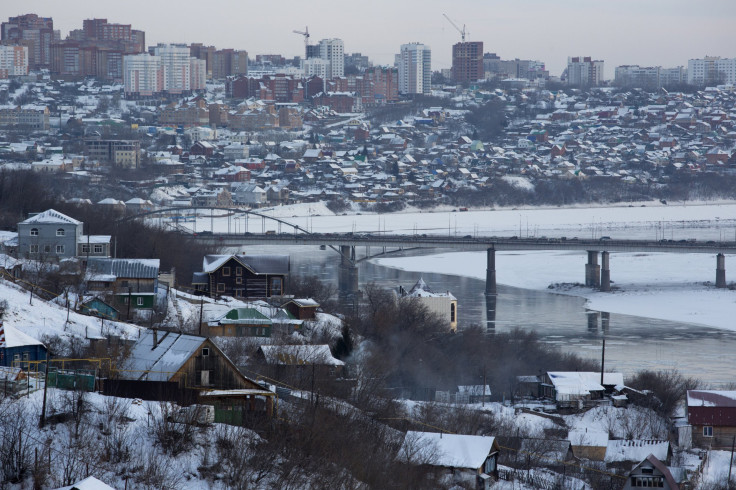 Potential For Development
A few years ago, the growth potential for Bashneft – the company produced 15.4 million tons of oil in 2012 -- attracted Russian billionaire tycoon Vladimir Yevtushenkov, whose holding company AFK Sistema OAO (MCX:AFKS) now owns the majority of Bashneft shares.
Bashneft is expanding, upgrading its refineries and venturing outside Bashkortostan, with the exploration of an oil bloc in Iraq acquired last year. In September, Reuters reported that Bashneft, one of the few oil companies in Russia to remain outside the control of the government, was considering a listing on the London stock exchange.
In June, Moody's Investors Service upgraded the credit rating of Bashkortostan from Ba1 to Baa3, meaning it now considers its bonds to be investment-grade, not junk. The region's growing importance is reflected in the international airlines flying to it: Turkish Airlines, Fly Dubai and Air Arabia have joined a host of regional carriers and Russia's Aeroflot in servicing Ufa.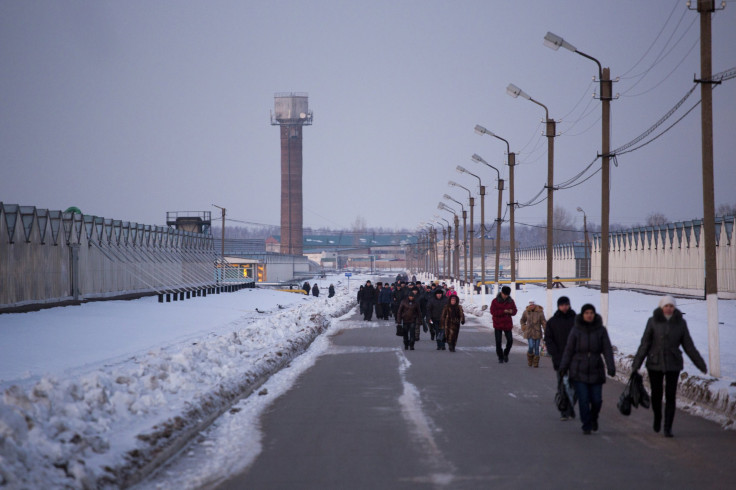 These developments are a positive for President Rustem Khamitov, an engineer who was appointed by Russia in 2010 to succeed the first president of post-Soviet Bashkiria, Murtaza Rakhimov, who fell out of favor in Moscow and was apparently forced to step down. Khamitov has chosen a technocratic and moderately reformist course, with a focus on foreign investment that has helped attract Western businesses to Ufa, including an Ikea furniture outlet and a Baskin-Robbins ice cream store -- though the unit of Dunkin Brands Group Inc. (NASDAQ:DNKN) may find that frozen treats are a tough sell in a city where the average daytime temperature is -10 degrees Celsius (around 13 degrees Fahrenheit) in December, and just above freezing for the year.
Khamitov is also pushing to boost farming; Bashkiria already produces 1.6 million metric tons of grain a year. Bashkortostan's population is still largely rural and proud of its traditions (honey from the local wild bees, Bashkirs say, is the best in the world). Among these efforts is an ambitious campaign to develop greenhouse agriculture, using Bashkortostan's abundant hydrocarbons, which make such projects more economically viable here than elsewhere in Russia.
A visit to a state-run farm not far from Ufa finds two women gingerly tending to cucumber plants in a steamy greenhouse. As an alarm announces an end to the workday, they depart wordlessly, arming themselves with heavy fur coats to face the Russian winter outside the warm enclosure.
Spoiling The Coming-Out Party
Besides a high birthrate, Bashkortostan shares another similarity with Chechnya and Dagestan: rising Islamic extremism. Besides the BRICS summits, Ufa is set to host a meeting of the Shanghai Cooperation Organization next year, but worries about terrorism could dampen the city's coming-out party.
Bashkortostan, population 4 million, is the most populous of Russia's "federal republics" or quasi-autonomous regions, nestled along the western edge of the Ural Mountains in what is still European Russia. The Bashkirs, a Turkic Muslim group, and their close relatives the Tatars make up more than 50 percent of the population, according to a 2010 census; 25 percent of the population is Russian Orthodox, with substantial minorities of Jews, Christians of other denominations, and followers of traditional religions.
As Russia expanded eastwards, the tribal Bashkirs took the unusual step of voluntarily joining the encroaching Russian Empire, in 1555, on the condition that Bashkortostan be allowed to maintain its territorial integrity and Islamic faith. Today Ufa is an important religious center for Christians and Muslims alike.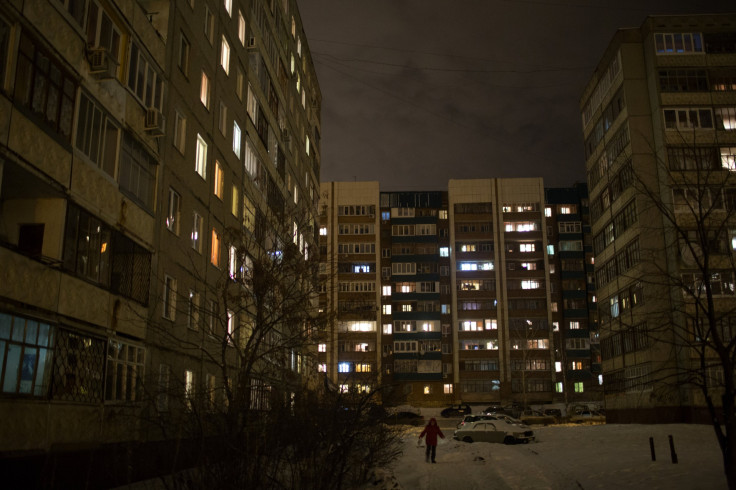 To understand the region's multicultural heritage, a good place to start is Ufa's Kirov Street. Following blocks of generic Soviet apartment buildings and the occasional dilapidated wooden house, the road comes to a halt in front of the Easter egg-blue turrets of the Church of the Nativity, one of the most important centers of Russian Orthodoxy in Bashkortostan. The youthful Cardinal Denis, who leads the church, is just as at ease talking about the republic's Muslim population as he is recalling biblical verses. Inside the church, a number of older Russian women and a young Bashkir woman (a recent convert to Russian Orthodoxy) seek his blessing.
When asked to discuss Ufa's importance to Russia, the cardinal is quick with a smile and a surprising answer. "Ufa is the capital of Islam in Russia, going back to Catherine the Great," he explains, noting that in 1788 the sovereign created a Muslim council in Ufa to oversee her Muslim subjects -- who now make up 10 percent of the population of Russia, where they are the second-largest religious group. To this day, Rawil Gaynetdin, the Grand Mufti of Russia, is based in Ufa.
A 20-minute drive from the Church of the Nativity stands the region's most famous mosque, the Lala Tulpan (Tulip in Bloom), named for the distinctive appearance of its minarets, an unofficial symbol of Bashkortostan whose image can be found on refrigerator magnets and postcards throughout the region, often paired with more secular imagery. Locals are proud to point out that it has become a minor tourist attraction; even Russian President Vladmir Putin has paid a visit. And today, Ufa has almost as many mosques as it has churches.
Abd Rashid Hazrat, an imam at the mosque, blames the increase in extremism and terrorism in the region on foreign study outside of traditional Islamic centers such as the Lala Tulpan. "Here we try to teach them beautiful Islam, not the Islam of the zombies. That is the Islam they teach you in the illegal mosques," he says. Yet, despite his best efforts, the influence of the Islamic radicals he calls the "zombies" may be growing.
Bashkortostan has long cherished its multicultural flavor and religious tolerance, but terrorist attacks once largely confined to the Caucasus and Moscow began creeping into Russia's Volga region last year. In September 2012, a traditional Muslim leader in nearby Tatarstan was killed in a series of coordinated attacks. In December of that year, Russian Special Forces conducted operations against extremist groups in Northern Bashkortostan, signaling the launch of a new counterterrorism campaign in the region. This summer, Russian authorities arrested four members of Hizb ut-Tahrir, a London-based organization banned by Russia's Supreme Court in 2003 for extremism. Since 2007, more than 30 men and women have been arrested in Bashkortostan for allegedly participating in the group's activities.
Pipeline Targets
The large oil industry makes the republic an attractive target for terrorist groups eager to make a statement, and much of the region's petroleum infrastructure lies in isolated areas. Ibrahiemov Azar, an engineer with Bashneft, explains that many of the region's pipelines remain exposed: "During Soviet times the oil pipelines were buried underground, but this made maintenance expensive. Techniques involving helium to detect leaks and structural weaknesses for underground pipes were unavailable at that time. Over time, the infrastructure moved above ground."
Today, the bulk of the region's pipes are exposed above ground and thus more difficult to protect. So far there have been no known attacks but a number of close calls. In 2010, the Russian government said it had conducted a raid killing several militants who were planning attacks on Bashkortostan's oil and gas infrastructure. Still, Russia is keen to attract foreign direct investment outside of traditional economic hubs like St. Petersburg and Moscow.
To spur economic growth in the Russian East, one of President Vladimir Putin's policies has been to host a number of prestigious events in smaller cities. In 2009, Yekaterinburg -- a city east of Ufa that is the birthplace of Russia's first democratically elected president, Boris Yeltsin -- hosted both the Shanghai Summit and the first BRICS summit. Ufa is getting ready for its star turn next year, with a new hotel and an aquatic park planned for construction near the Akbuzat Hippodrome.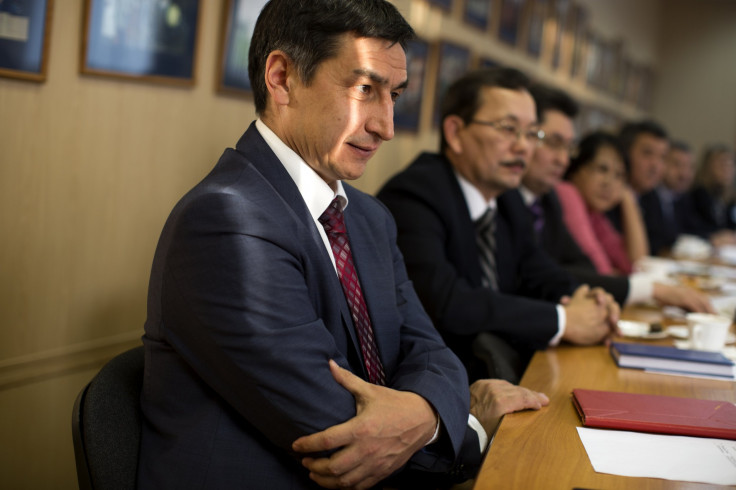 But the fortunes of Bashkortostan and its oil sector depend on whether those places fill with customers, or if, instead, potential investors are scared away by the risks of instability in Bashkortostan and throughout the Volga region.
© Copyright IBTimes 2023. All rights reserved.
FOLLOW MORE IBT NEWS ON THE BELOW CHANNELS