Samsung Galaxy Fold Smartphones Already Breaking After Only 2 Days Of Use
Although it hasn't been released to the public yet, Samsung's first foray into the foldable smartphones market, the Galaxy Fold, has been on the receiving end of major display-related complaints. Various media outlets said the samples sent to them for review broke down in just a matter of days.
Dieter Bohn from tech news outlet The Verge reported that the South Korean tech giant sent him a Galaxy Fold unit for review, but it broke down after just one day of use.
At first, he noticed the notorious crease but said that it wasn't really much of a concern. He also said that a bulge appeared beneath the screen after a while. Later, that bulge broke the device.
Bohn explained that he didn't do anything wrong to the foldable smartphone. He said he used the phone the same way The Verge uses other smartphones sent to them for review: attach a small piece of molding clay to prop the device up for a video shoot.
Although the bulge wasn't present when the clay piece was attached, it would be unlikely for the clay piece to cause the bulge. The bulge could've been caused by something entirely different, and that's what Samsung has to look into.
More complaints
Bohn wasn't the only one who complained about the Galaxy Fold breaking. Todd Haselton from CNBC said the Galaxy Fold sent to him suffered from a flickering problem after two days. When opened, the left side of the screen flickered constantly, rendering it unusable.
Others, like Bloomberg's Mark Gurman, also said the review unit sent to him broke after two days. Unlike Bohn and Haselton, however, Gurman (and many others) removed a piece of protective plastic that looked like it was meant to be removed but actually wasn't.
Samsung's response
In a statement sent to Bohn, Samsung said they will look into the matter "personally." Although they clarified that the protective layer shouldn't be removed, they did not say anything about the bulge Bohn reported or the flickering issue Haselton tweeted about.
Unless Samsung fixes this problem, the $1,980 foldable device is very likely to crash even before it could take flight. Stay tuned for more updates as they come.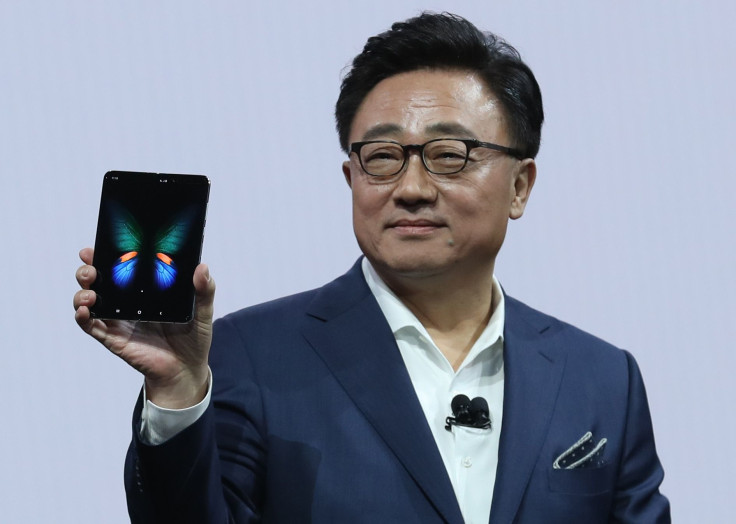 © Copyright IBTimes 2022. All rights reserved.
FOLLOW MORE IBT NEWS ON THE BELOW CHANNELS