Samsung Galaxy Note 3 Problems: European And American Models Are Region Locked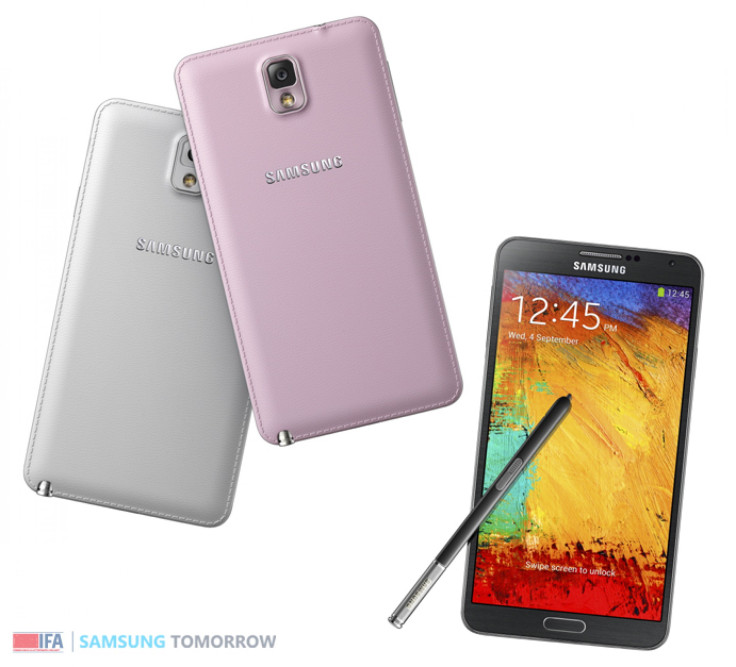 Update: Samsung Germany has issued a statement to AllAboutSamsung.de, addressing the issue of the Samsung Galaxy Note 3 European model specifically, being region locked. According to the statement, which was originally issued in German, a number of Galaxy devices produced after end of July 2013 have been locked according to their geographical region and don the telltale warning sticker. Such devices include the Samsung Galaxy S4, Galaxy S3, Galaxy S2, Galaxy Note 2, Galaxy Note 3 and Galaxy S4 Mini. Devices without the sticker are assumed to have been manufactured before the end of July 2013 and are not region locked.
The statement reiterates that such devices in the designated "European region" will operate as usual with SIM cards on different mobile operators, but device originally powered in the EU will require a roaming service in order to work overseas. The statement goes on to say that devices purchased in the European Union that have not yet been activated can be activated for the first time outside of the EU for free by a local Samsung service partner and should then be region unlocked and able to work overseas.
However, there appears to be some confusion on Samsung's part as to what these region lock entails. An associate at the Samsung Switzerland Facebook Page told a patron that European Galaxy Note 3 handsets merely need to be activated and registered in their original country before they can be taken overseas, which seems to directly contradict pervious reports about region locking. Samsung Switzerland says it will look into the matter for clarification.
Meanwhile, pundits believe that the Galaxy Note 3 region locking may be controlled through software, which indicates that third party developers should be able to create work arounds. Some also believe that region locking has been set in place for the Galaxy Note 3 in order to combat "grey market" importers, or vendors who purchase devices from one region, sell them to another and profit from the difference between retail prices in different areas around the world.
Other Samsung divisions, including Samsung U.S. have yet to comment on the matter.
Original story below
The Samsung Galaxy Note 3 is now on the market internationally; however, it has been discovered that the Note 3 is not exactly internationally compatible.
Despite being advertised as unlocked, which indicates that a handset is able to be powered by different mobile carriers with the use of a SIM card, it appears certain models of the Samsung Galaxy Note 3 are region locked, which indicates that a handset can be powered by mobile carriers only within certain compatible countries and territories.
Currently, European and American models of the Samsung Galaxy Note 3 have been confirmed as region locked. A member of the XDA Developer's forum shared images of a European Note 3 model and an American Note 3 model, which both have stickers indicating that the handsets are only compatible with SIM cards issued from a mobile operator within their respective regions.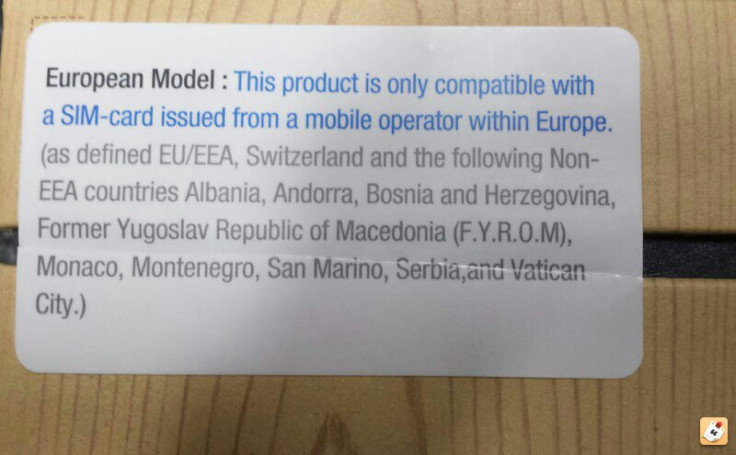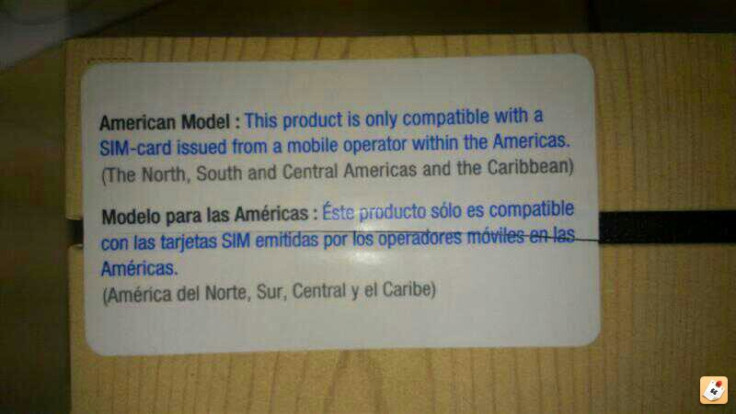 Additionally, U.K. retailers such as Clove and Handtec have released similar statements on their websites. Clove in particular says it won't be shipping the Galaxy Note 3 outside the European Union and other applicable European countries.
This product is only compatible with a SIM card issued from a mobile operator within U.K./Europe (as defined EU/EEA, Switzerland and the following Non-EEA countries Albania, Bosnia, Herzegovina, Former Yugoslav Republic of Macedonia (F.Y.R.O.M), Monaco, Montenegro, San Marino, Serbia and Vatican City).
This could prove troublesome for many frequent travelers who were intending on purchasing the Samsung Galaxy Note 3. Many travelers have found it easy when traveling from America to Europe or vice versa for example to simply purchase a SIM card from a local carrier in order to power their smartphones while abroad. Now those traveling outside their home region with a Galaxy Note 3 handset may have to use costly roaming connectivity in order to user their devices.
Samsung has not yet commented on the matter and it remains uncertain whether the region lock is controlled through hardware of software. Many expect developers will soon create a fix for this issue similar to how they circumnavigate locked bootloaders.
While American models of the Samsung Galaxy Note 3 have this region lock, it is not yet known if U.S. specific models will be region locked, as the American models currently on the market are likely from Central America, South America or the Caribbean. The Samsung Galaxy Note 3 does not release in the U.S. and Canada until October.
Asian models of the Samsung Galaxy Note 3, specifically those in Hong Kong, reportedly do not have the same warning sticker as the European and America models and are not region locked.
Will you still buy the Samsung Galaxy Note 3 with knowledge that it is region locked? Let us know in the comments below.
Follow me on Twitter @FionnaatIBT.
© Copyright IBTimes 2023. All rights reserved.