Samsung Galaxy Note 3 Rumors: Note 2 Successor To Feature Sleeker Bezel But Same Build As Galaxy S4, S3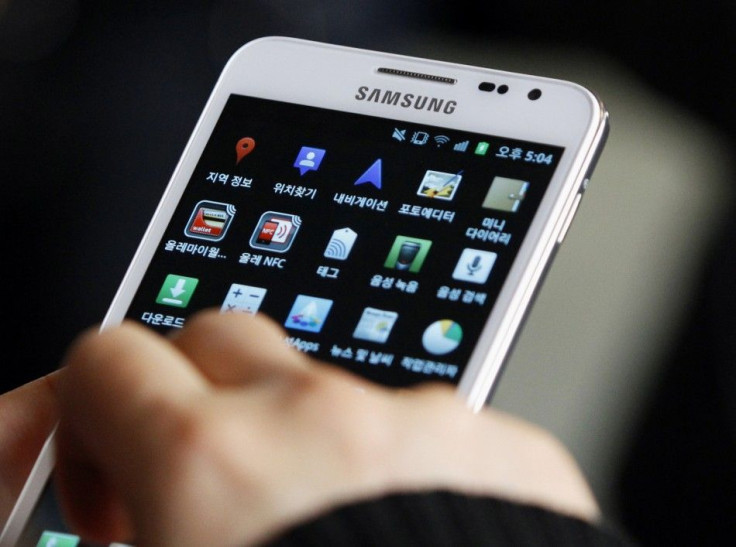 At a time when Samsung fans around the world are eagerly awaiting the Galaxy Note 3, and rumors are rife that it might be released in the second half of the year, SamMobile released a report on Thursday, revealing new bits of information on what to expect from the handset.
Citing an insider, the SamMobile report claimed that Samsung would not only drop the rumored flexible displays for the Galaxy Note 3, but would also ditch the use of a metal design.
Recent rumors suggested last month that the South Korean tech behemoth could change the build quality for the Galaxy Note 3 and would not use design guidelines of the Galaxy S4. Following that leaked information, many people had hoped for a metal finish for the next version of the Galaxy Note.
But that possibility was turned down by the Thursday report, disappointing those who liked the Galaxy Note's bigger size and features but, were unhappy with its plastic body.
"Yes Samsung did it again milking, milking and milking the Galaxy S3 (2012) design line! From what he heard internally is that the Galaxy Note III has same design as the Galaxy S4. This is because of the high expected amount. Samsung cannot make the metal body right on time," the report said.
However, there could be some good news as well. Unlike earlier versions, the Galaxy Note 3 is expected to feature a sleeker bezel, more like the Galaxy S4 and S3. And, if the rumor turns out to be true, Samsung could give it a plastic frame that looks like brushed aluminum.
The Galaxy Note 3 is expected to come with a 6-inch screen with AMOLED display panel, a 13-megapixel rear camera and a 2-megapixel front-facing camera.
And, it will be powered by the Exynos 5410 Octa-core processor, which includes four Cortex A15 chips clocking 2GHz and four power-saving Cortex A7 chips running at 1.7GHz. And it may run on Android 4.2.2 Jelly Bean (or even higher) and sport 3GB RAM with 32GB of internal memory with microSD card slot for further storage expansion.
Must Read: Android, iOS Power Over 92% Of All Smartphones Shipped In Q1 2013; Windows Phone Surpasses BlackBerry OS For Third Place: IDC
© Copyright IBTimes 2023. All rights reserved.