Samsung Galaxy Note 7 Replacement Still Problematic? Users Complain Over New Battery Issues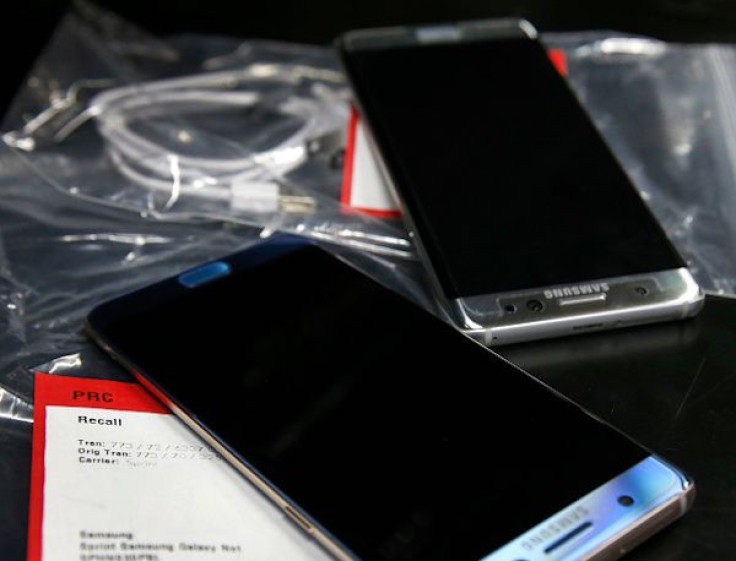 Despite Samsung's best efforts in containing its problem that sprang from the faulty batteries of its Galaxy Note 7 handsets, there seems to be no end to the nightmarish setback that is plaguing its latest flagship device. Though many are thankful that replacements have started to arrive on certain markets, there are new battery issues with the replacement handsets that could lead to another global commotion.
Android Headlines has learned that South Korean TV news network YTN reported recently about complaints over the Galaxy Note 7 replacement units. Apparently, some users have said that the batteries of their new handsets drain quickly.
YTN has reached out to one owner who even complained that his replacement unit wouldn't recharge past ten percent after connecting the device to a power source overnight. YTN got the chance to test the handset in question and the news agency found out that the device's battery life diminished by 26 percent after 39 minutes.
The Galaxy Note 7 replacements were made available to South Korean consumers just this Monday, and the tech giant acknowledged the issue with the non-removable batteries on Friday.
On Sept. 15, Samsung Electronics America President and COO Tim Baxter even reassured consumers that the new batch of Galaxy Note 7 handsets that are hitting different retail outlets following the global recall are safe, as confirmed by a lithium-ion battery expert.
According to the Wall Street Journal, consumer complaints are limited to overheating devices and draining batteries while the devices are being charged. Moreover, the issues seem to only persist in South Korea, since no reports from other countries complaining about similar incidents have been found as of late.
Samsung has yet to confirm the number of complaints from its local customers, and it has yet to confirm if the concerns being raised are also found in replacements sent to other countries.
A spokesman for the tech giant said that the new problems that are are "completely unrelated to batteries" and that the issues only affect "isolated cases." Still, Samsung is doing "close examinations" as of this time, as per the spokesman.
An updated report from Phone Arena indicated that Samsung has postponed the sale of the new Galaxy Note 7 handsets after a government agency requested for it to do so while the recall of the defective devices have yet to be completed. The sale of the phablets is now expected to resume on Oct. 1.
It can be noted that Samsung made a voluntary recall of over 2.5 million Galaxy Note 7 handsets early this month after issues pertaining to exploding devices and phablets catching fire were reported.
© Copyright IBTimes 2023. All rights reserved.