Samsung Galaxy Note 8 Release Date 2017: Android Nougat Or Android O For Fall Flagship?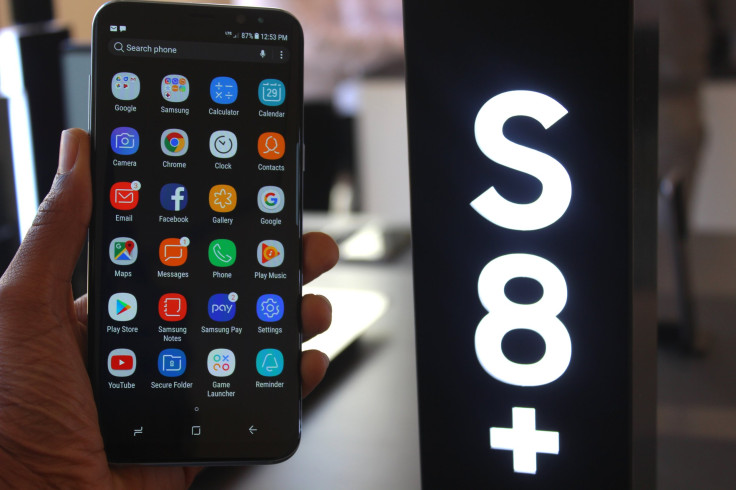 Samsung Galaxy Note 8 firmware development is now under way, according to SamMobile. While there are no further details about what system the Galaxy Note 8 might run, evidence that the device is under development is a good sign.
Samsung has confirmed it plans to continue the Galaxy Note line, even after missteps that led to the discontinuation of the Galaxy Note 7. Reports indicate the Galaxy Note 8 is codenamed "Great."
There are several preliminary rumors circulating for the Galaxy Note 8, including that the device may feature a dual-lens camera and a force touch feature. The device is also expected to have several features now included in the Galaxy S8, such as an infinity display design with thin bezels and no physical home button and a rear fingerprint scanner.
Recent rumors also suggest Samsung may push the Galaxy Note 8 release date until the fourth quarter of 2017, which could mean the device will be available between September and December. This could put the Galaxy Note 8 in the running to feature Google's upcoming Android O software, instead of the current Android 7.0 Nougat.
Galaxy Note devices typically release running a slightly older version Android for several reasons. For example, the Galaxy Note 7 released in August 2016 running Android Marshmallow because Android Nougat had released on Google's proprietary devices just weeks prior, in July 2016.
However, Android O is expected to release during the third quarter of 2017, which would be between June and August. This could give Samsung enough time to optimize the upcoming Android software for the Galaxy Note 8.
The firmware Samsung is currently developing is likely its own proprietary features that will be included on the Galaxy Note 8, which could run on top of the device's Android operating system. These may include aspects like Samsung's Edge screen features and its Air Command features, which work with the Galaxy Note S-Pen.
Google will likely give a sneak peek at Android O features during its I/O conference in May. The tech giant is currently offering a developer preview of the software. There is no word on whether OEM companies will also get access to that software.
© Copyright IBTimes 2023. All rights reserved.