Samsung Galaxy S3 Features Pentile AMOLED Display For Longer Lifespan: Will You Prefer Longevity To Quality?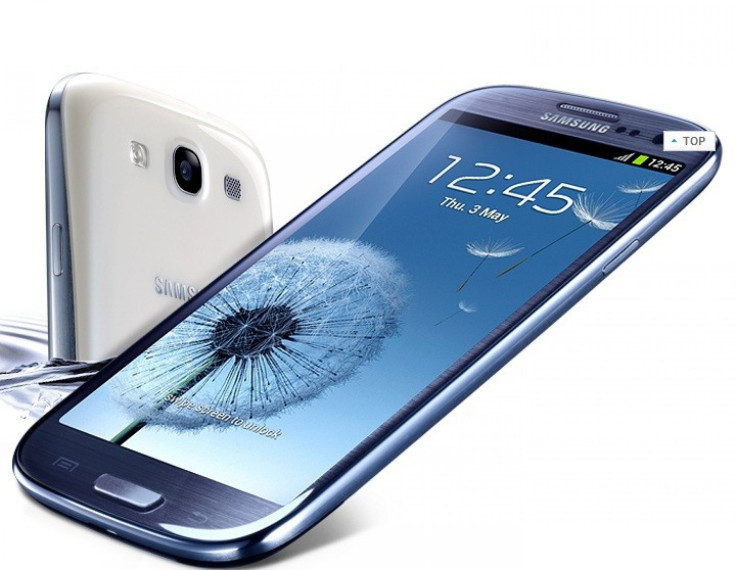 South Korean conglomerate Samsung finally took the wraps off its new flagship smartphone, Galaxy S3, in London last week amid much fanfare. But one particular feature of the device that was reportedly met with disappointment by some observers was the 4.8-inch 720p Super AMOLED display using a PenTile subpixel layout, considered inferior to the classic RGB layout.
However, Samsung offered what seems to be a reasonable justification for using the PenTile subpixel layout. The company's executives told MobileBurn during CTIA 2012 that the reason for using PenTile subpixel layout instead of the generally more favorable RGB layout was its durability and longevity. But before going deeper into the issue, let's spot the differences between both the technologies.
RGB stands for red green blue. It is a sub-pixel matrix used in a display, in which three individual sub-pixels - red, green and blue - are added together in various ways to reproduce a broad array of colors, thus making up a compete pixel. The three sub-pixels look like vertical bars and each one of them measures one third of the full pixel's width.
On the other hand, the PenTile matrix layout comprises five sub-pixels - two red sub-pixels, two green sub-pixels and one central blue sub-pixel - in each unit cell. The PenTile technology adds a white sub-pixel to the traditional red, blue and green sub-pixels in a color display that allows a brighter display using less power.
As noted by Android Authority, although PenTile displays are perceived as brighter, compared to the RGB screens, many critics consider them fuzzier and overall inferior to the classic RGB.
However, Samsung still went with the PenTile calling it more reliable.
According to Samsung's Philip Berne, the blue sub-pixels on AMOLED displays actually degrade the fastest - quicker than the red or green sub-pixels. With a PenTile layout, the sub-pixels are arranged RGBG (red, green, blue, green), so they feature more green sub-pixels and fewer red or blue sub-pixels than an RGB stripe layout with the same resolution.
Because of this, AMOLED displays that have the PenTile layout tend to have a longer lifespan than those with RGB layouts, Berne told MobileBurn.
As per the usual complaint, the screen with the PenTile display doesn't look as crisp as an RGB display. Some users have also reported seeing odd color fringing along the edges of images, such as app icons. Berne also admitted that the PenTile arrangement's faults with lower resolutions, like qHD or WVGA.
However, according to him, users of the Galaxy S3 are not likely to face the problem as it features a 1280 x 720 pixel high-resolution Super AMOLED display with PenTile subpixel arrangements. The higher resolution will hide the pixel layout on this display.
That sounds okay, but the truth remains - the overall lack of crispness will still be there.
Samsung said that it sells its phones to users that usually keep them for 18 months or longer. Therefore, it has to be sure that the display will still offer peak performance at that time.
But the same reason that Samsung has stated can be perceived in another way. As The Verge noted, given that most users only keep a device for around two years, we have to wonder whether it's worth the trade-off of longevity for quality.
Of course, Pentile displays have been less of an issue in higher resolution devices like the Galaxy Note, but for pixel enthusiasts the Galaxy S III's display may still end up being a disappointment, the report said.
Will the PenTile subpixel layout be a concern for potential buyers of the new Galaxy S3 smartphone? Or, do you think Samsung's explanation is enough to justify its move, without users being bothered by the delicate differences between RGB and PenTile?
Let us know your opinion in the comments section below. Meanwhile, take a look at the features and specs of the Samsung Galaxy S3:
Display: Super AMOLED capacitive touchscreen, 16M colors, 720 x 1280 pixels, 4.8 inches (306 ppi pixel density), multitouch, Corning Gorilla Glass 2, TouchWiz UI v4.0.
Form Factor: 136.6 x 70.6 x 8.6 mm dimensions, weighing 133 grams.
OS: Android OS, v4.0.4 (Ice Cream Sandwich)
Processor: Exynos 4212 Quad chipset, Quad-core 1.4 GHz Cortex-A9 CPU, Mali-400MP GPU.
Camera: 8-megapixel with 3264x2448 pixels, autofocus, LED flash, HD video and image recording, geo-tagging, touch focus, face and smile detection and image stabilization.
In addition, there's also a 1.9-megapixel secondary camera, 720p@30fps.
Memory: MicroSD, up to 64 GB, 16/32/64 GB storage, 1 GB RAM.
Network: 2G Network (GSM 850 / 900 / 1800 / 1900), 3G Network (HSDPA 850 / 900 / 1900 / 2100), 4G Network LTE (regional).
Data Speed: HSDPA, 21 Mbps; HSUPA, 5.76 Mbps; Wi-Fi 802.11 a/b/g/n, DLNA, Wi-Fi Direct, Wi-Fi hotspot, Bluetooth v4.0 with A2DP, EDR.
Must Read Articles:
© Copyright IBTimes 2023. All rights reserved.