Samsung Galaxy S5 Release Date Arrives: Launch Day Sales Surpass Galaxy S4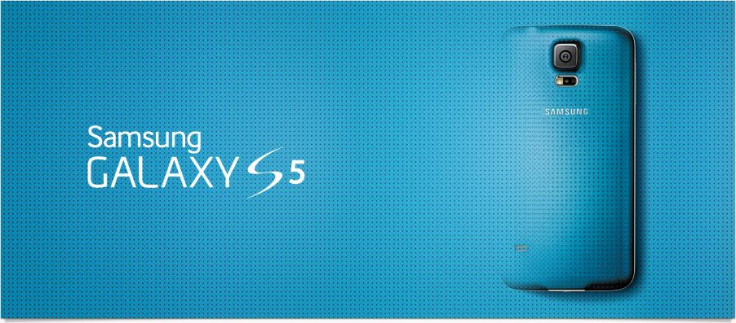 The Samsung Galaxy S5 released in 125 countries on Friday and preliminary reports indicate that the device is already selling better than the Galaxy S4 did during its launch.
According to ZDNet Korea, the Samsung Galaxy S5 has sold 30 percent more handsets on its first day of availability than the Galaxy S4. The Galaxy S5 has reportedly sold twice as well in some European markets. The recently opened Samsung Experience stores in the U.K. saw long lines of customers anxious to get their hands on the 2014 flagship. In Paris, the Samsung Experience store sold its entire 800-unit inventory.
Official first day sales numbers for the Samsung Galaxy S5 are not available, but insiders are looking at first month sales for previous Galaxy S devices to predict how well the S5 will sell during its first month on the market. The Samsung Galaxy S4 sold 10 million units during its first month of sales, while the Galaxy S3 sold 10 million units in its first 50 days on the market. Each Galaxy S device has sold better than its predecessor thus far and many expect the Galaxy S5 to surpass 10 million sales in less than 30 days. Reports indicate that first day sales for the devices could have been even higher, had several regions not depleted their launch inventory.
We have also kept in mind that the Galaxy S5 has been made available before the global launch date in South Korea. It is not yet known whether first day sales for the Galaxy S5 in Korea have been included in worldwide sales figures; however, reports indicated that the Galaxy S5 also sold well when carrier SK Telecom made it available on March 27. Carriers KT and LG Uplus also made their Galaxy S5 models available before a government sanctioned ban would prevent the networks from accepting new customers or upgrading existing customers to new handsets. While each carrier has its own ban period, the punishment concludes in mid-May. There were concerns that the ban would affect preliminary sales of the Galaxy S5, but issues in Korea haven't deterred customers around the world purchasing the new device.
The Galaxy S5 is available at all the major U.S. carriers as well as several retailers and will be available at smaller carriers in the coming weeks and months. The Galaxy S5 will be available in a total of 150 markets once it is fully released.
About the Samsung Galaxy S5
The Samsung Galaxy S5 includes a 5.1-inch 1080p Super AMOLED display, a 2.5GHz quad-core ARM chip (believed to be the Qualcomm Snapdragon 801), 2GB mobile RAM, 16GB and 32GB internal storage options with microSD expansion, and networking and connectivity that includes 802.11ac MIMO and LTE Cat. 4, and a 2800mAh battery.
The Samsung Galaxy S5 is water- and dust-proof, with an Ingress Protection Rating of IP67. That means the device can function in up to 1 meter of water for up to 30 minutes. The 16-megapixel-rear camera on the S5 includes auto-focus technology, selective focus and HDR rich tone. The device also includes a 2.1-megapixel front-facing camera. New sensors on the Galaxy S5 include a heart rate sensor and fingerprint scanner. The latter acts as a simple means of security that can speed up the online purchasing process. The phone also has a "private mode," which acts as a personal storage area for confidential documents, and a "kid mode," which allows parents to choose which apps their children can use.
The Galaxy S5 is 142.0 x 72.5 x 8.1mm, and it weighs 145g. It features USB 3.0 and runs the Android 4.4.2 KitKat operating system. The device's exterior design features a perforated back panel and four color options: blue, white, black and gold. Samsung updated its onscreen environment with a user interface that's less cluttered than the S4's interface, and it comes with an updated settings menu.
© Copyright IBTimes 2023. All rights reserved.