Samsung Galaxy S5 Release Date Arrives: Region Lock Feature Updated; Here's How It Works Now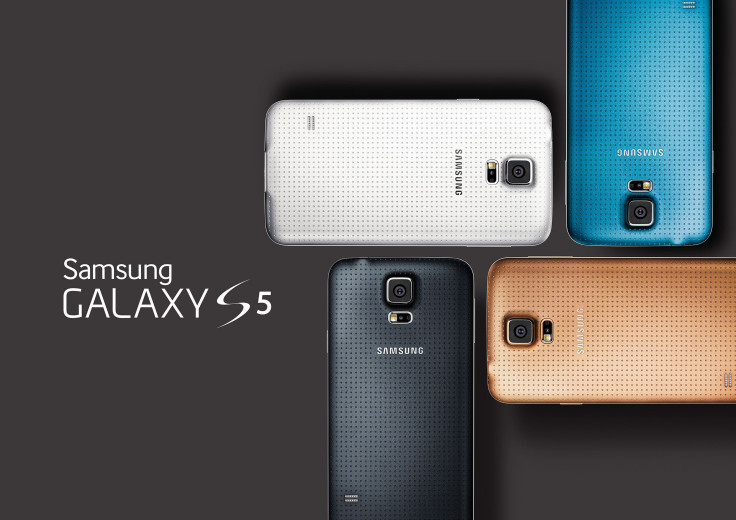 The Samsung Galaxy S5 is now available in 125 countries worldwide, and early adopters are realizing that the device also has a region lock, a feature which was introduced on the Samsung Galaxy Note 3 last September.
Region locking is a restriction manufacturers place on electronics to prevent their use and sale outside of the region in which they were originally purchased. To region unlock the Samsung Galaxy S5 for use outside of its country of purchase, users must first install a SIM card from a mobile network within their sanctioned region and then make phone calls for at least five minutes before the device is open to use with SIM cards from other regions.
Reports indicate that the region lock workaround for the Galaxy S5 is different from the Galaxy Note 3. On the Galaxy Note 3, users only needed to install a region-compatible SIM card before installing a foreign SIM card. While some credit Samsung with making its region lock instructions clearer for the Galaxy S5 than it did for the Galaxy Note 3, others critique the new method, saying that it is more cumbersome that the original authentication process.
European Model: This product should be activated with a SIM card issued from a mobile operator within Europe (as defined EU/EEA, Switzerland and the following Non-EEA countries, Albania, Andorra, Bosnia and Herzegovina, Former Yugoslav Republic of Macedonia (F.Y.R.O.M), Monaco, Montenegro, San Marino, Serbia and Vatican City.) To use SIM cards from other regions, a cumulative call over five minutes must first be made with the SIM card from European operators.
- Samsung's region lock warning on the Galayx S5 European model.
The region lock feature was put in place by Samsung to thwart grey market importers, or vendors who purchase devices from one region, sell them to another, and profit from the difference between retail prices in different areas around the world. When the Galaxy Note 3 first released, there was a major backlash toward the region lock because Samsung had not given any warning to customers that it would be implementing the restriction, nor did the manufacturer include instructions for legitimate owners to get past the region lock. Additionally, some Galaxy Note 3 users found that the region lock workaround was not effective in certain countries, and SIM cards from certain areas would not function even after a proper SIM installation.
Samsung eventually admitted a misstep with region lock, stating it was examining how it could "optimize and simplify the procedure for total customer satisfaction." The answer to this is the new region lock workaround for the Samsung Galaxy S5. However, many now consider that the extra steps to authenticate a region on the Galaxy S5 could further alienate customers interested in the device. The primary concern about region lock has been with people who travel often and rely on foreign SIM cards to power their devices away from home. However, there are countless other scenarios in which people might purchase a device abroad that are not malicious like grey market importing.
During the initial release of the Samsung Galaxy Note 3, many prospective customers decided against purchasing the device, and some Samsung representatives reportedly advised customers against buying the Galaxy Note 3 due to region lock. It remains to be seen how the new region lock authentication process will affect people's decisions to buy the Samsung Galaxy S5.
© Copyright IBTimes 2023. All rights reserved.