Samsung Galaxy S5 Release Date Coming: Head Start In Korea Could Indicate Impressive Sales For Upcoming Device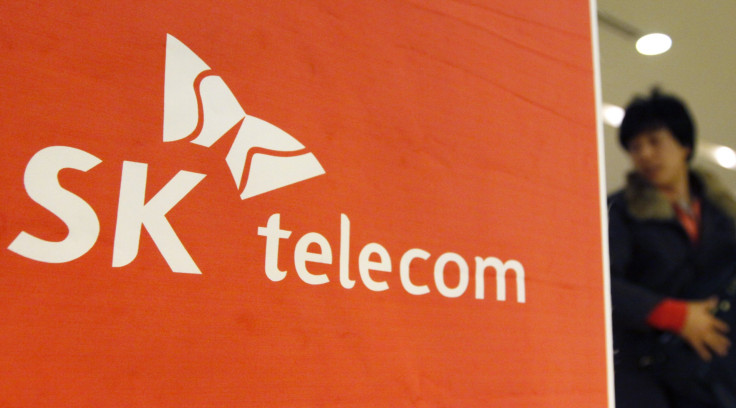 Despite fears that the Korean carrier ban might negatively affect sales of the Samsung Galaxy S5, select carriers' early release of the device indicates large consumer interest.
Since making the Galaxy S5 available, SK Telecom has garnered average daily sales of 7,000 units, Yonhap News reports. Though sales figures for the S5 are not as high as the 8,000 daily units the Galaxy S4 sold during its initial release, pundits believe the 2014 flagship is selling well, especially considering that its price is not subsidized. What remains to be seen is how the device will fare on the market once it is released globally on April 11.
SK Telecom is currently the only carrier in the world selling the Samsung Galaxy S5 at full capacity. Other Korean carriers such as KT and LG Uplus, have also made their Galaxy S5 models available, but in a limited capacity. SK Telecom began selling its Galaxy S5 model on March 27, two weeks before the devices' global release and one week before the carrier would have to suspend its new customer sales and upgrades for 45 days.
The punishment was set in place by the Korean Ministry of Science, ICT and Future Planning due to carriers' severe price undercutting for popular mobile devices. SK Telecom, as well as KT and LG Uplus were subsidizing their handsets well over the maximum 270,000 won or $250 allowed to be taken off the price of mobile devices for a contract. Each carrier kept cutting their prices to lure customers. The price cut race was reportedly spurred by SK Telecom and came to a head when carrier LG Uplus subsidized the price of its Samsung Galaxy S4 model by 1.2 million won ($1,100), a sum greater than the actual $894 retail cost of the phone.
Now each carrier must adhere to periods where they cannot accept new customers or upgrade existing customers to new handsets. The ban set in place for Korean mobile networks is notably being staggered, with carriers having to halt new sales at different times, and all of the carriers will have their Galaxy S5 sales hindered to some capacity.
KT, Korea's second-largest carrier, is adhering to a ban period from March 13 to April 26, while LG UPlus, the third-largest, is adhering to a ban period from March 13 to April 4 and then from April 27 to May 18. But SK Telecom, Korea's largest carrier will have to adhere to a ban period from April 5 to May 19, which is likely what spurred the network to release its Galaxy S5 model early, without permission from Samsung. With its ban period spanning most of April and well into May, SK Telecom set to suffer the most by being unable to accept new customers during the initial launch of the Galaxy S5. KT's ban will end approximately two weeks after the Galaxy S5 launches, while LG UPlus will be able to release its Galaxy S5 on the global launch day and will have a two-week window to sell the S5 in the middle of its ban period.
Samsung says the global launch of the Galaxy S5 will proceed on April 11 as planned. Several carriers and retailers worldwide are currently accepting pre-orders for the device. Notably, U.S. carrier T-Mobile has reported that its pre-sales interest for the Samsung Galaxy S5 has exceeded 500,000 inquires; though some critics believe many prospective customers only signed up for updates on the Samsung Galaxy S5 to be entered in T-Mobile's device give-away.
© Copyright IBTimes 2023. All rights reserved.
FOLLOW MORE IBT NEWS ON THE BELOW CHANNELS