Samsung Galaxy S5 Rumors Begin: Device May Be First Samsung Flagship With Metal Exterior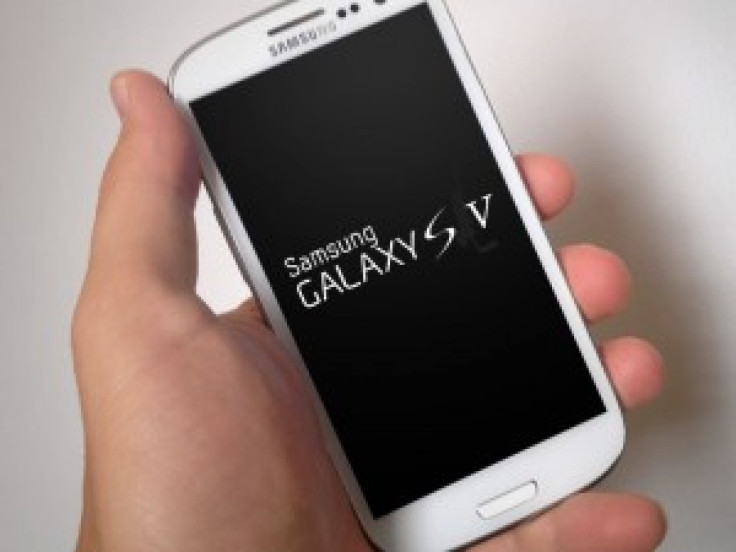 Rumors about the Samsung Galaxy S5 have already begun to circulate even though the Samsung Galaxy S4 has been on the market for less than two months. A report from Android Geeks suggests that the Galaxy S5 will introduce a metal design to the Korean smartphone line that is known for its plastic chasses.
An anonymous source close to Samsung told AG that the manufacturer is developing a new look for its 2014 flagship smartphone called "Design 3.0," and that the revamp will include the use of aluminum in order to give it a premium look similar to rival devices like the HTC One and Sony Xperia Z.
Samsung has been heavily criticized for the plastic designs on its high-end devices, which cost upwards of $500. But the company argues its use of plastic chasses encourages the quick and efficient manufacturing that lets it release a new flagship device each year, each selling better than its predecessor. Despite rumors that suggested the Samsung Galaxy S4 would feature a metal casing, the device is made of the same polycarbonate material for which Samsung is known. The S4 has sold more than 10 million handsets since its late April release.
The use of aluminum on a Galaxy S device may indicate that Samsung will adopt a unibody design for the Galaxy S5, which suggests that it will not have a detachable back to allow for battery replacement or microSD card installation. While some Samsung fans gripe at that idea, as the lack of a replaceable battery is a common criticism for devices such as the HTC One and the Apple iPhone, a unibody on the Samsung Galaxy S5 may usher in a much-desired feature for Samsung devices: More internal storage.
More ROM on the Samsung Galaxy S5 may compensate for the possible loss of a removable battery. Popular devices with a unibody tend to have larger storage options standardly available. The HTC One notably comes in 32GB and 64GB variants, while the most current iPhone 5 has 16GB, 32GB and 64GB variants on the market.
Though Samsung's flagship smartphones are advertised as having several storage options in pre-release, consumers often find a different story when they come on the market. The Samsung Galaxy S4 was intended to come in 16GB, 32GB and 64GB variants. However, most mobile carriers and retailers only offer the 16GB variant; which in turn has just 9GB available for personal use. The only other storage option available for the Galaxy S4 is the 32GB on AT&T. Luckily, a system update is reportedly on the way for the Galaxy S4, which will clear up some space with optimization and also allow users to install and transfer apps to a microSD card.
Samsung can still opt for a detachable back even if the Galaxy S5 is made of metal. The HTC One Chinese variant notably includes dual-SIM and well as microSD support, which makes a removable back necessary.
Samsung enthusiasts should keep in mind that the Galaxy S5 is still several months away, so there is plenty of time for Samsung to decide whether it will actually use metal on the upcoming smartphone. Early rumors have also suggested that the Samsung Galaxy Note 3 will feature metal; however, the Korean manufacturer has made no indication that such a drastic design change will occur this year.
© Copyright IBTimes 2023. All rights reserved.