Samsung Gear S2, Microsoft Band 2, Apple Watch, Moto 360 Price Slashed Significantly In Amazon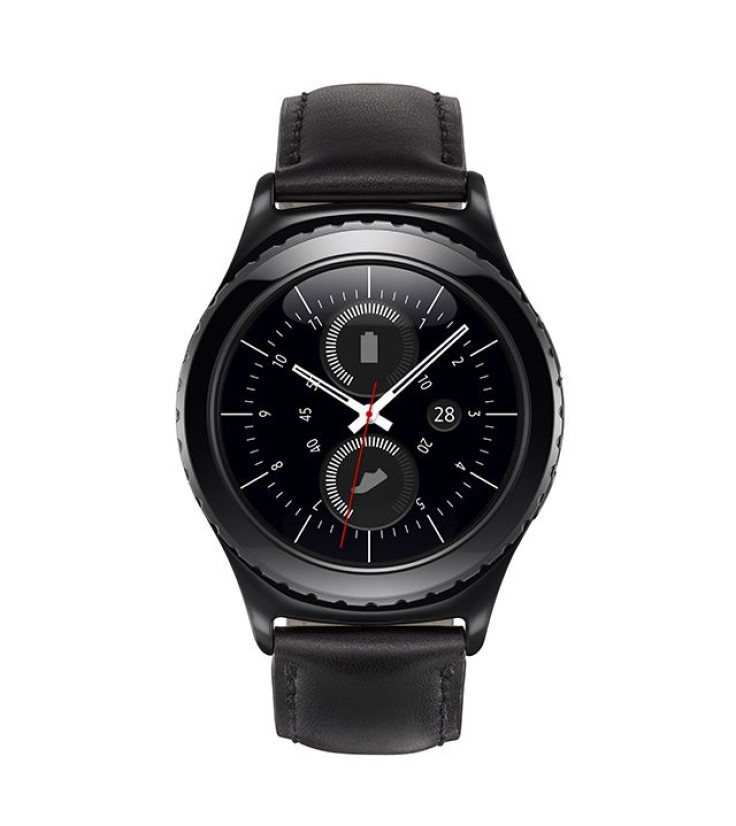 Christmas holiday deals have started popping up in many e-retailers and third-party vendors' sites. Readers, who are looking to purchase smartwatches as gifts, can avail massive discounts on Apple Watch, Samsung Gear S2, Moto 360 and Microsoft Band 2 from Amazon.
Retailer Amazon is now selling the first-generation Apple Watch Sport for $356. The original price of the Space Gray Aluminum case clad variant of the smartwatch is $408.86, which means buyers get 12 percent discount. Other variants are also on discount and therefore, interested buyers can check out the main Apple Watch discount page to pick the favorite model.
Meanwhile, Motorola's Moto 360 smartwatch has been discounted to $164.85 in Amazon. The Stone Gray Leather variant's original price used to be $249.99. This means, buyers can save $85.14 on the new watch, which translates to a cool 34 percent discount.
The Silver and Dark Gray variants of the Samsung Gear S2, on the other hand, can be purchased for $249 via Amazon. The original retail price used to be $299.99. Plus, the Samsung Gear S2 Classic will now set the buyers back by just $299, while the actual price used to be $349.99. Here is the main Gear S2 discount page.
Lastly, the inexpensive second-generation Microsoft Band 2 price has been cut to $199.99. The original price of this gadget used to be $249.99. To top it off, the first-generation Band is also available on discount for just $149, while the actual price is $199.99. Interested buyers can check out the main Microsoft Band discount page to pick their favorite gear.
Upon ordering the device, Amazon is offering free shipping service with all the discounted smartwatches mentioned above.
© Copyright IBTimes 2023. All rights reserved.