Samsung Planning To Add Pressure-Sensitive Display To The Galaxy S8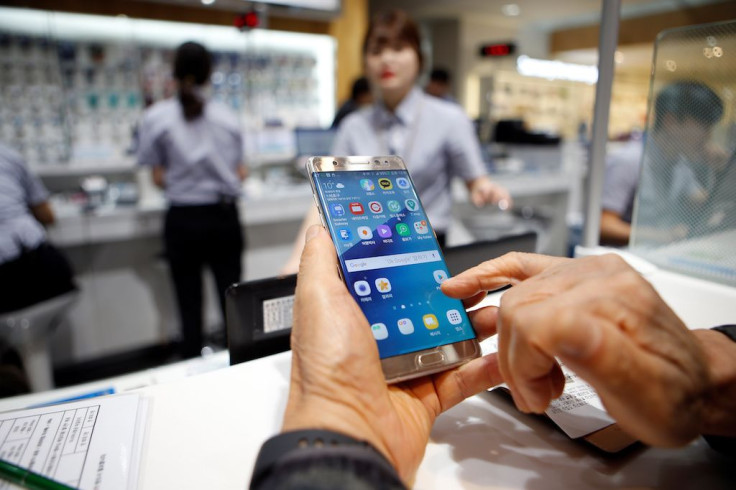 It was recently rumored that the Samsung Galaxy S8 will come with larger 5.7-inch and 6.2-inch screen sizes. Now, a new rumor is going around claiming that Samsung is planning to include a pressure-sensitive display on the Galaxy S8.
"Samsung is mulling to adopt the force touch technology partially from the S8 but the full adoption will come in one or two years. It is a matter of time before other major Android smartphone makers deploy the technology that will help enhance user interface," an anonymous official form a Samsung supplier told The Investor.
The technology is pretty similar to Apple's 3D Touch and Force Touch technologies that are found on the iPhone display and the MacBook trackpads. On the iPhone, 3D Touch allows users to bring up shortcuts for apps, activating a live photo and some other useful features depending on how hard a user presses the display. On MacBook trackpads, Force Touch relies on how hard a user presses down on the trackpad to determine different types of clicks.
What remains a mystery for everyone is how exactly Samsung wants to implement 3D/Force Touch on the Galaxy S8. The anonymous Samsung supplier stated that the phone maker is only considering to add the technology "partially" instead of fully adopting it.
The problem with the supplier's statement is that no one knows exactly what the difference is between a partial adoption and full adoption of force touch technology. It's possible that software integration of the tech will be limited, as pointed out by Android Authority. If that's the case, the force touch technology on the Galaxy S8 may not come with a lot of features.
This isn't the first time that Samsung is rumored to be adding a pressure-sensitive display on one of its smartphones. Last year, the Samsung Galaxy S7 was rumored to come with that same technology, as pointed out by CNET. However, that never happened to the Galaxy 7, which ended up with a normal screen.
Samsung has already made large investments in research and development for pressure-sensitive displays this year, so adopting the technology for the Galaxy S8, albeit partially, is a huge possibility.
© Copyright IBTimes 2023. All rights reserved.