Sanofi SA (ADR) And Regeneron's $2.2B Pursuit Of Immuno-Oncology Drugs Is Late Entry In New Cancer Fight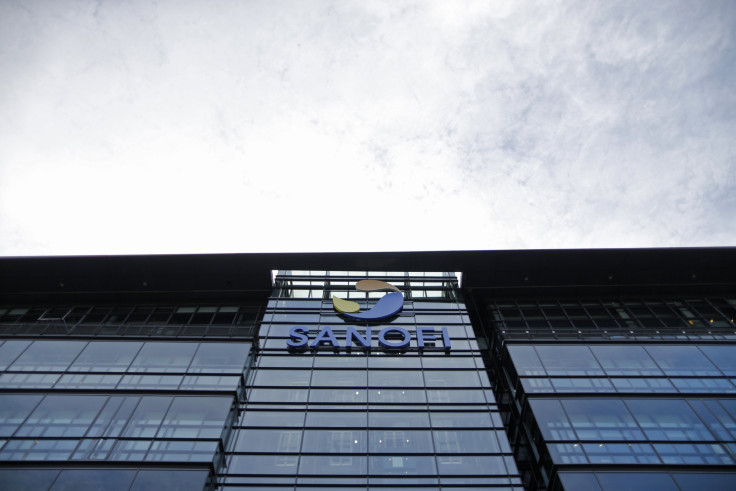 On the heels of receiving FDA approval for a breakthrough cholesterol medicine, Sanofi and Regeneron Pharmaceuticals Inc. on Tuesday announced a new $2.17 billion collaboration to develop drugs that will leverage the body's immune system to eradicate cancer from patients. The approach, known as immuno-oncology, is one of the hottest areas of pharmaceutical research at the moment. Analysts at the investment research firm Morningstar estimate sales of such drugs could reach $33 billion by 2022.
Paris-based Sanofi will pay Regeneron, which is headquartered in Tarrytown, N.Y., up to $2.17 billion in the new agreement, including $640 million to kick off the collaboration. The companies will split future profits of immuno-oncology drugs they develop together.
One target of the deal will be a drug that acts on a protein known as programmed cell death protein 1, or PD-1, which suppresses the immune system. In a healthy person, suppression is a necessary function to keep the immune system from attacking parts of the body. But in cancer patients, this habit often hinders immune cells from recognizing a tumor as a foe, and those cells leave it to grow.
A new group of drugs known as PD-1 inhibitors effectively turns this protein off, lifting suppression and allowing the immune system to identify and vigorously attack tumors.
"The field of immuno-oncology has shown the potential to dramatically improve outcomes for patients with certain types of cancer," George D. Yancopoulos, chief scientific officer at Regeneron, said in a statement. "However, the field is still in its very early days."
Indeed, Regeneron's version of a PD-1 inhibitor, called REGN2810, is only in the first of three phases of clinical trials. Since Merck and Bristol-Myers Squibb have already debuted similar treatments on the market, the company's strategy with Sanofi will be to also pursue multiple other treatments involving monoclonal antibodies, which can bind to a protein such as PD-1 or a tumor cell, and bi-specific antibodies which can bind to both proteins and tumors. Attacking cancer on multiple fronts at once, Yancopoulos reasons, could increase the success rate of treatment in patients.
Regeneron and Sanofi have some catching up to do, however. Morningstar expects Bristol-Myers Squibb to capture 37 percent of the market share for new immuno-oncology therapies by 2022 with the drug Opdivo, which is already being prescribed. Merck, Roche and AstraZeneca are next in line and Regeneron and Sanofi will follow.
The latest collaboration between Regeneron and Sanofi yielded a cholesterol-lowering medicine called Praluent that has shown impressive results and is considered to be the first in its class. The companies earned FDA approval for Praluent just last week.
© Copyright IBTimes 2023. All rights reserved.