Saudi Arabia Could Launch Ground Troops In Yemen; Airstrikes Continue To Hit Sanaa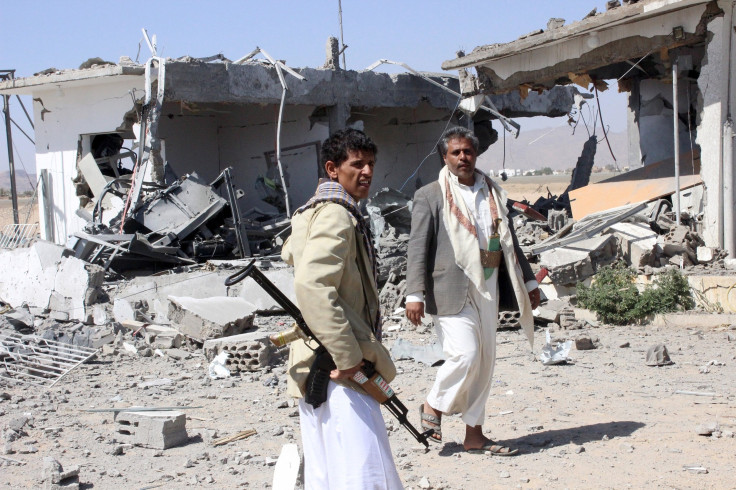 Saudi Arabian ground troops are expected to march through Yemen, leading to a further escalation of a conflict in which Riyadh and its Sunni Arab allies have been fighting Shia Houthi rebels, who now control most of the Yemeni military with assistance from ousted former president Ali Abdullah Saleh.
The Saudi Arabia-led coalition has been launching airstrikes on Houthi positions in Yemen since last Wednesday, marking a further deterioration of the Yemen crisis, in which Iran has reportedly backed the rebels while Sunni Muslim monarchies in the Gulf support Yemen's exiled President Abed Rabbo Mansour Hadi. The latest development came after Adel al-Jubeir, the Saudi Arabian ambassador to the U.S., told American media on Sunday that Riyadh had made no decision about sending ground troops to Yemen, without ruling it out.
"I don't know that anyone wants to go into Yemen but we don't rule anything out. Right now the objective is being achieved through an air campaign." al-Jubeir told NBC, according to Al Arabiya. "We are determined to degrade and destroy the Houthi capabilities. We're determined to protect and preserve the legitimate government of Yemen. And we're determined to protect the people of Yemen. And, so, we will continue this campaign until those objectives are achieved."
Meanwhile, coalition warplanes hit the Yemeni capital of Sanaa overnight and after dawn on Monday, targeting areas mostly around the presidential palace, Reuters reported, citing local residents. Al Arabiya reported Monday that coalition airstrikes hit missile bases in the port city of Mokha on the Red Sea coast of Yemen as well as arms warehouses in Sanaa and Saada overnight. The report also said that rebel forces were fleeing from the city of Abyan toward the seaport city of Aden at night, to avoid strikes.
According to Yemen's health ministry, which is controlled by the Houthi movement, coalition airstrikes had killed 35 people and wounded 88 between Saturday and Sunday.
Amid the growing crisis in Yemen, the evacuation of foreign diplomats and workers in the country has picked up speed. Reuters reported Sunday that a Chinese warship docked in Aden to evacuate its nationals, while India had also obtained permission from the Yemeni government to begin daily airlifts during a three-hour window.
© Copyright IBTimes 2023. All rights reserved.
FOLLOW MORE IBT NEWS ON THE BELOW CHANNELS