Saudi Arabia Investigates Female UN Envoy For Appearing Without A Head Scarf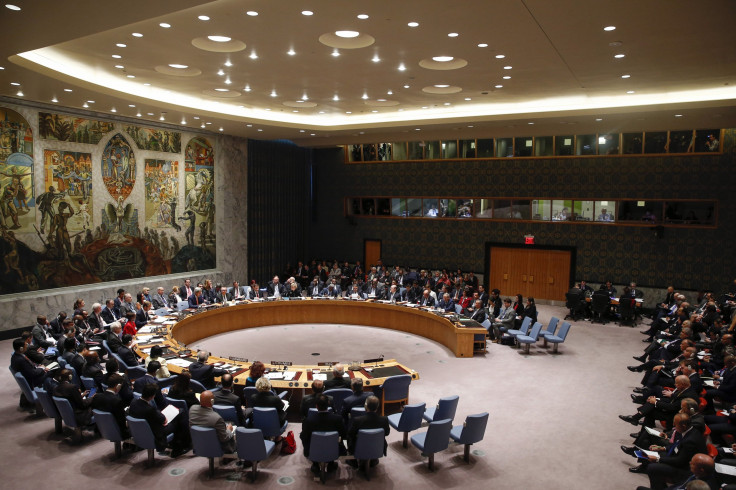 Saudi Arabia has launched an investigation into why one of its top female envoys at the United Nations attended a recent meeting of the Security Council without a head covering, according to a report by the news site Emirates24/7. Photographs of Manal Radwan's appearance at the council were published in Saudi newspapers, triggering angry reactions by readers in the conservative country.
"Higher authorities in the kingdom are investigating the issue ... they are in touch with the country's mission at the U.N.," Emirates24/7 quoted the Saudi daily newspaper Sabq as reporting. Other newspapers in the nation said it was the first time a Saudi female official publicly appeared at the U.N. without a head covering.
The kingdom's first secretary at its U.N. mission, Radwan delivered a statement about the protection of civilians at a Security Council meeting Jan. 30. The envoy, who some have claimed is the first female Saudi diplomat to deliver an address at the council, denounced Israel as an occupying power and condemned its killing of civilians in Gaza, according to a U.N. report. Radwan also said Israel had violated the rights of Palestinian women in a way that could be a considered war crime.
The envoy had previously spoken about the rights of women at the U.N.'s General Assembly, claiming her government had helped Saudi women make gains in the area of women's rights, such as by expanding education at all levels to empower women. The kingdom, the only country with a ban on women driving, has long been criticized for its record on women's rights, which includes requiring women to obtain permission from male relatives to travel, work or receive medical treatment.
Despite the outcry in some Saudi newspapers, Radwan's appearance was received positively by some Saudi Twitter users this week, with one remarking he could not "put into words how proud I am." The absence of a head covering also went unremarked in a triumphant report on the council meeting by the Arabic-language Saudi outlet BurNews, which focused on her denunciation of Israel rather than on her attire.
© Copyright IBTimes 2023. All rights reserved.