Saudi Arabia's Own 'Salman Rushdie' Arrested For Mohammad Tweets
Who is Turki Al-Hamad?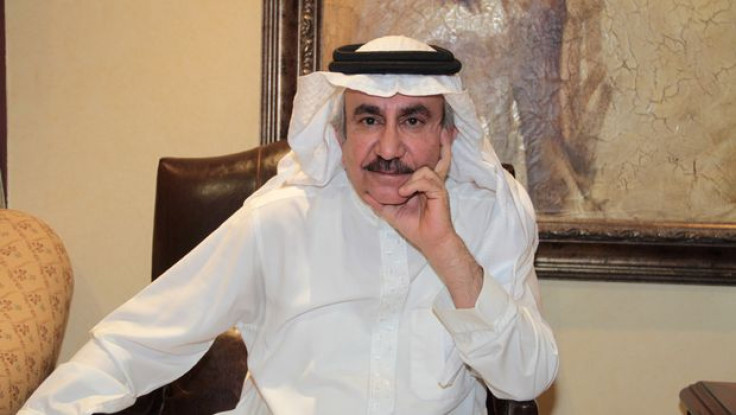 It was bound to happen eventually.
Novelist Turki al-Hamad, 58, one of Saudi Arabia's more unapologetic and outspoken liberal voices, is now in custody for a series of posts he published on his Twitter last weekend comparing fundamentalist Islamist ideology and its strict social controls to Nazism and suggesting that political Islamists like those allied with Saudi Arabia's royal family have taken their adulation of Prophet Muhammad too far.
This is dangerous language in a country where apostasy is a capital offense, especially in Saudi Arabia's non-codified justice system that doesn't follow judicial precedent and instead allows judges to interpret guilt as they see fit based on Islamic doctrine. Hamad's arrest on Monday came only a week after a hearing in a website editor's blasphemy case was referred to a higher court based on an April 2011 royal decree aimed at cracking down on electronic communications that insult Islam.
The Twitter post that most riled the kingdom's formidable conservative religious establishment and Ministry of Information was this one, written in Arabic: "Our Prophet had come to rectify the faith of Abraham, and now is a time when we need someone to rectify the faith of Muhammad."
That is a shocking statement to those who believe the Prophet received Allah's perfect and final revelation.
By suggesting the Saudi religious authorities are guilty of the very thing they believe they are defending against, and that this needs to be "rectified," Hamad's criticism was viewed as an assault on Islam itself and a direct challenge to state defenders of the faith.
On Monday Hamad was taken into custody by order of the Interior Ministry, Gulf News reported. While he isn't likely to be executed for apostasy – there hasn't been a recorded Saudi execution for blasphemy in modern times – he could suffer the same fate as others who have been detained in Saudi Arabia on violations of accepted speech.
Hamad joins Raif Badawi, a 30-year-old website editor from the port city of Jeddah, who is facing apostasy charges for insulting Islam through a website he ran called "Free Saudi Liberals" that allowed users to openly discuss the difference between "popular" and "politicized" Islam.
Hamad is no stranger to Saudi authorities. In a situation similar to one faced by British author Salman Rushdie -- who lived for years under an Iranian fatwa offering a reward for his murder for his 1988 novel "The Satanic Verses" – Hamad faced death threats and local fatwas for his trilogy "Phantoms of the Deserted Alley," which centers around a Saudi teenager who comes of age during the late 1960s and early '70s.
The books, which are banned in Saudi Arabia and other Gulf states, address taboo subjects like sexuality, scientific rationalism, religious freedom and underground movements. In one instance in the third novel, the main character, languishing in a Saudi prison, wonders whether God and Satan are interchangeable. The novel elicited three fatwas in 2000 calling for the author's death while al Qaeda called him an apostate, Time magazine reported. At the time the death threats were so intense that then-Crown Prince Abdullah – who ascended to the throne in 2005 – gave the author bodyguards.
Despite all the threats, Hamad has remained defiant, choosing to remain in Saudi Arabia. But his luck may have run out at last. The same man who offered him protection in 1999 is now the king who established a law that had led to the author's incarceration, and for the time being Hamad will share the same fate as his character, languishing in jail wondering if good and evil truly are interchangeable.
© Copyright IBTimes 2023. All rights reserved.